Marketing and Digital Representative
Beograd
29.07.2021.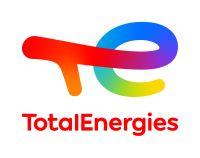 Our Client is TOTAL SERBIA located in Beograd (Novi Beograd), operating as a part of the Petroleum & Petroleum Products Wholesalers Industry. TOTAL SERBIA is covering Serbia, Bosnia and Herzegovina, Montenegro and Kosovo and generates $12.42 million in sales. There are 5,355 companies in the TOTAL SERBIA corporate family. stable and growing international retail chain.
For further strengthening of their operations Adecco is looking for responsible, well-organized, and enthusiastic candidate at the position of Marketing and Digital Representative
Belgrade
As Marketing and Digital Representative, you will be proposing and managing all marketing and digital actions for three affiliates in ex-Yu region (Total Serbia, Total Adria, and Total Croatia). Marketing campaigns developed for Serbia, will be adapted, and enrolled in Croatia, Slovenia, Bosnia and Herzegovina, Montenegro, and Kosovo.
Your daily work consists of close collaboration and communication with internal and external customers and service providers (agencies, customers, sales reps, etc.), as well as the Group business divisions such as Lubricants or TOTAL MS. Your performance will be challenged by small but difficult lubricant markets with many competitors and local or international brands and different approach in countries with affiliate or via export activities.
Your accomplishments will be valued and recognized through increasing the performance and visibility of the Company; ensuring that the affiliates are in line with the Digital Road Map of the Group; ensuring that employees are using marketing tools sufficiently and actively and keeping the continuity in good sales performance and relationships.
We rely on your:
University or Bachelor education in marketing-related field in the background
Minimum 2-4 years of ATL and BTL marketing experience in multinational company or well-established marketing agency
Learning and career development-oriented personality up to full independency
Excellent planning, prioritizing and organizational skills with an eye for details
Responsible, analytical approach with fine sense for marketing message and content
Strong communication skills, fluency in English language, while French is beneficial for your career advancement
Open-minded, promptitude, and goal-oriented personality
Dynamic and enthusiastic approach to tasks
Excellent project management skills including handling of external and internal cooperators requests
Excellent MS Office skills, especially Excel knowledge and advanced usage
Internet, social media, and web marketing tools experience as important
Accuracy and accountability in handling budgeting and reporting tasks
Stamina and resilience in handling goals within somewhat unpredictable and multitasking environment
Integrity, self-disciplined and ethical approach towards Group standards, norms and guidelines and internal regulations
You will be fully accountable for:
Implementation of Marketing activities for Hub Balkans (ATL, BTL, actions with partners, etc.)
Planning and implementation of Marketing actions
Financial analyzing, allocation, following and monitoring of Marketing budget
Proposing and developing the marketing strategy with MD
Becoming Marketing point of contact for all parties (customers, marketing agency, sales team, HQ, suppliers etc.)
Planning and implementation of Digital activities for Hub Balkans (new web, Salsa, Internet tools, Intranet tools, etc.)
Training of teams in digital tools
Financial analyzing and monitoring of Digital budget
Proposing and developing the digital strategy with MD
Becoming Digital point of contact for internal and external parties
Providing sales analysis and support to sales representatives and MD.
Following the market tendencies, performing market surveys, proposing market strategies
Respecting the Code of Conduct and Ethic Chart of the Group, the internal procedures, internal regulations and the norms of quality, environment, health, and security matters.
Our Client is offering good working conditions, long-term career development opportunity within friendly and honest team
If you are interested, please apply through our database following by the link.
Only short-listed candidates will be informed about process steps.
Adecco
Adecco u svetu Sa sedištem u Švajcarskoj, vođen od strane multinacionalnog tima sa iskustvom iz razgranatog svetskog tržišta, sa svojih 32.000 zaposlenih u 5.000 kancelarija u preko 60 zemalja sveta, Adecco pruža širok spektar fleksibilnih HR rešenja. Adecco pripada grupi 500 najvećih kompanija na svetu. Svakog dana, Adecco mreža spaja preko 650.000 saradnika sa više od 100.000 klijenata širom sveta, što nas čini četvrtim najvećim poslodavcem na globalnom nivou. Svesni svoje globalne uloge, inspirišemo ... Saznajte više
Iskustva zaposlenih
" "
Beneficije
TIMSKA DRUŽENJA
EDUKACIJA, PROFESIONALNI RAZVOJ
DOBROVOLJNO ZDRAVSTVENO OSIGURANJE
OBUKE, KONFERENCIJE
NAGRADE, BONUSI, POKLONI
KOMPANIJSKI POPUSTI
Više o poslodavcu