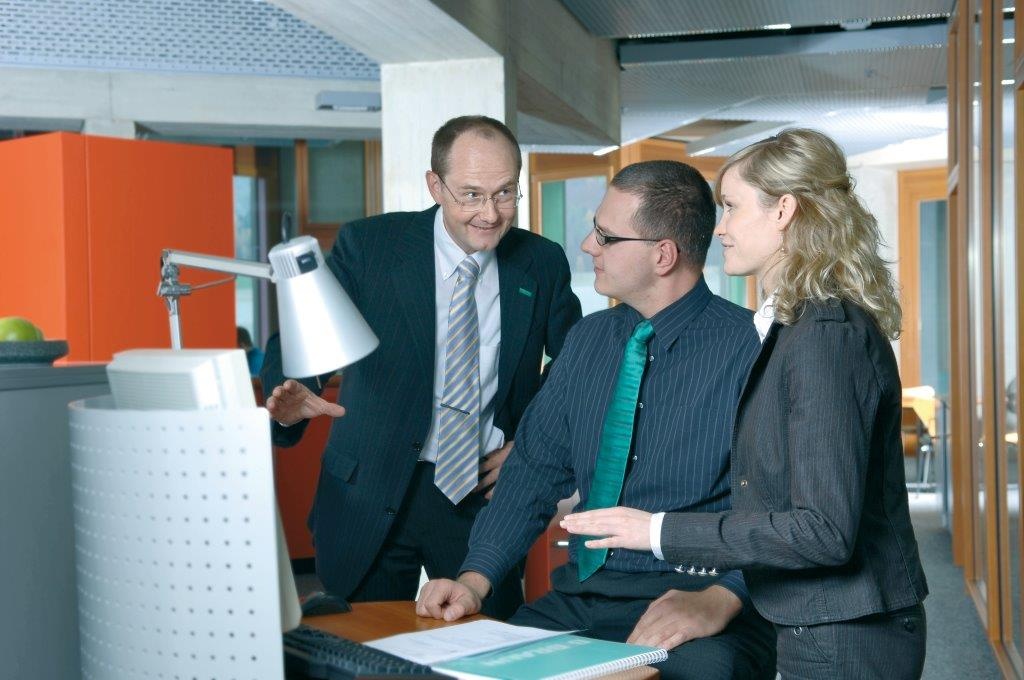 B. Braun is global healthcare company devoted to protect and improve health around the world.
For more than 175 years and counting, B. Braun is amongst the world's top healthcare companies operating in 64 countries, with over 60,000 experts networking their knowledge every day. Become a part of the B. Braun family and share your expertise. Together we improve healthcare.
B. Braun Adria RSRB is established in 2011. We offer a comprehensive product portfolio for healthcare, followed by high quality service. We are proud to announce that B. Braun Adria RSRB is continuously developing business and therefore recruiting a new member in "Hospital Care" Sales & Marketing team.
Medical Sales Representative (m/f)
Serbia – territory of northern and central Serbia
Promoting the "Hospital Care" medical device portfolio in hospitals, with focus on Automated Infusion Systems.
Responsibilities:
Acting as trusted partner, advisor and B. Braun contact to customers
Managing and expanding existing accounts, managing customer relationships
Conducting a continuous analysis of customer needs, organizing and conducting meetings
Maintaining call frequencies
Performing on-the-field activities related to product recall (receiving complaint notices, processing business complaints etc.)
Managing administration, including call preparation, database maintenance, activity report writing (Reporting Customer Relationship Management - CRM application), expense reporting, making of forecast according to contractual obligations
Understanding public procurement process and developing technical specifications in applications on tenders
Organizing local congresses and symposia, developing product knowledge by attending conferences and seminars
Qualifications:
University degree: Bachelor or Master Degree in Healthcare, Biomedics or Economics
Minimum 2 years of work experience required - proven track record in:

MSR - Sales & marketing of medicinal products (especially medical devices, volumetric infusion pumps and consumables for infusion therapy) or
Hospitals - working experience in hospitals (ICU and/or related specialties such as anesthesia, pediatrics and oncology)

Proficiency in English language
Competency in MS Office
Driving license (B category) and willingness to travel on the frequent basis
Competences:
The required competences for the position are based on the B. Braun Core Competencies model
Establishing key relationships (finding common ground with different kinds of people, establishing and maintaining trusting and long-term relationships at different hierarchical levels, being part of an interdisciplinary network and uses it)
Sharing knowledge and experience with customers (understanding the customer's business and market environment, using knowledge to benefit everyone)
Communicating clearly and responsibly (getting messages across precisely and comprehensibly, listening actively and being a valued partner in conversations, addressing inconvenient issues openly),
Demonstrating a positive attitude and thinking in terms of solutions (setting ambitious goals and striving for outstanding results, staying productive and being capable of acting in critical situations, identifying problems and thinking of solutions)
Taking responsibility and shows a high commitment (showing self-initiative, observing the organization, seeing what has to be done and acts accordingly, dealing with topics beyond their area of responsibility)
We offer:
Competitive salary package (bonus in-line with achieved business results)
Professional education: internal trainings at the B. Braun Group, mentoring during onboarding process
Corporate culture based on B. Braun Values: Innovation, Efficiency and Sustainability
Business car, cell phone and laptop
We will contact the qualified candidates after January the 14th
Deadline for applications: 28.12.2018.