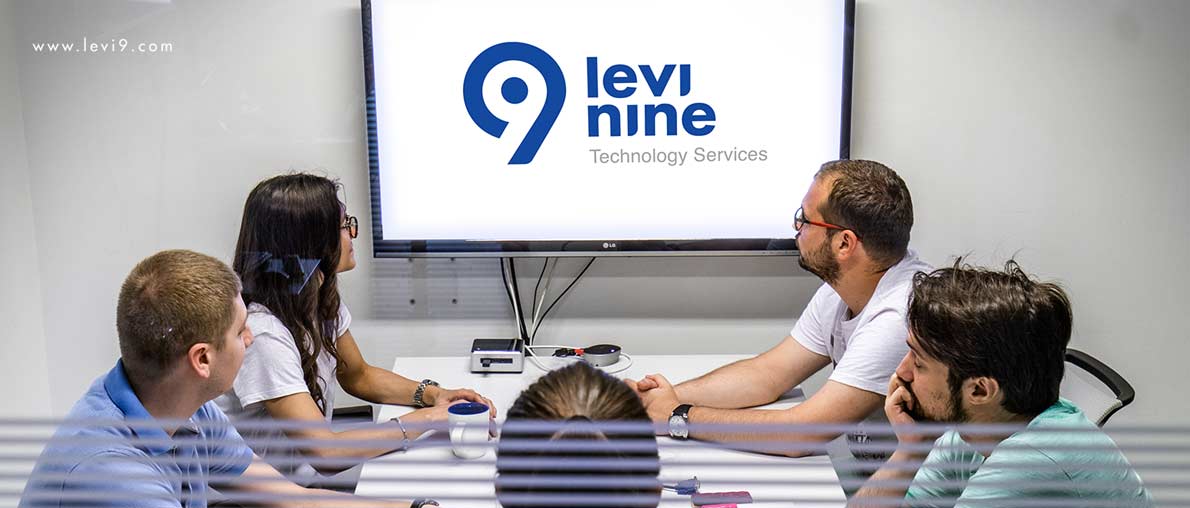 Levi9
is 900-strong Dutch IT service provider with three Delivery Centers in Central and Eastern Europe. We partner with clients from an eclectic array of industries, ranging from digital marketing and sales, over transportation services, banking and ISVs to TV production. We make an impact on business with technology by taking an initiative and being proactive in delivering results. Only if everybody is willing to be transparent and share their knowledge, we will be able to get the insight we need. Strongly committed to our people, that is who we are. Join us, grow with us and have fun becoming a part of our successful story!
We are looking for a
Medior Java Developer
Novi Sad
What are we looking for?
- Profound knowledge of Java SE / Java EE technology – 2+ years
- Knowledge of object oriented concepts and design patterns
- Knowledge of Spring, Spring Boot, Spring Cloud, Spring Data, Hibernate
- Knowledge of Git, Jenkins and Maven
- Knowledge of SQL and relational databases (Oracle, PostgreSQL or other)
- Experience with Continuous Delivery Pipeline
- Knowledge of functional programming paradigm is a plus
- Knowledge of Docker & Kubernetes is a plus
- Knowledge of Spring Project Reactor is a plus
- Knowledge of RabbitMQ and Hazelcast is a plus
- Experience with Scrum is a plus
- Ability to work in an international team with international customers
- Excellent verbal and communication skills in English
- Open-minded and loyal
Duties and Responsibilities
- In accordance with company coding conventions, approved designs and project standards, performing appropriate coding, code commenting, debugging, bug fixing, code testing and automated testing (unit tests, component tests, consumer-driven contract tests, integration tests), performing code review, and other supplementary related activities
- Analyzing and translating requirements into tasks based on agreed standards; provide feedback to the client and the team
- Coaching and guiding less experienced colleague
- Participating in creating/updating technical documentation (e.g. Requirements Document, Functional Design, Interaction Design, Technical Design, etc.)
- Providing efforts estimations for appointed tasks and keep commitments to given estimations
- Communicating a in clear and structured way with clients, colleagues and managers;
- Help building and maintaining the team spirit
- Following the agreed team or project processes and procedures, including reporting to superiors on status of project/release/task efforts and key issues
- Adhering to the defined administrative processes (such as booking hours on the correct tasks in a timely manner)
- Being willing to travel abroad occasionally
- Be devoted to Levi9 company values
What we offer?
- Permanent employment
- Working on complex systems development
- Opportunity for creative and independent work in an international working environment
- Personal development plans, mentoring program, trainings, education and certifications
- Business travel opportunities
- Adjustable start of your working day and optimal work load
- Great colleagues, open, informal and fun atmosphere
- Private health insurance, paid sick leave
- From 23 to 30 days of holiday per year, depending of the time spent in the company
- Game room for fun
- TechLab9 for researching purposes
- Garage for your bike
- Relocation package
Join the magic number!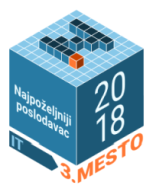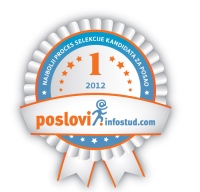 Deadline for applications:
24.04.2019.