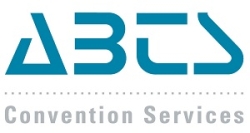 Meetings & Conventions Manager
Belgrade
Description:
The Meetings & Conventions Manager, along with their team as a joint effort manages their client portfolio, builds a positive client relationship, provides excellent customer service and coordinates all conference services requested to ensure client's satisfaction and achieve the company goals.
Responsibilities:
Work on selected pool of conferences.
Be familiar with the association policies and conferences via Conference Profiles, International Housing websites and internal conference profile presentations.
Ensure that proper customer service KPI are met and take accountability for a portfolio of assigned clients.
Liaise with clients to identify their needs and to ensure customer satisfaction as per our KPI.
Maintain regular contact with clients based on follow ups as defined in our internal notes report.
Update internal booking system based on signed contracts and any requested changes.
Coordinate pre/post night, room type and extra allotment requests with the Client Operations team.
Promote and sell additional services such as: Transportation, dinners and Meeting Spaces.
Keep track of client payments and communicate with accounting regarding: deposits, full payment, additional charges, penalties, and final balances according to internal procedures
If going onsite for a conference, handle all conference logistics including and not limited to:

Rooming list edits.
Communication with hotels regarding rooming list changes, Arrival/departure information for each group, specific needs for each group, breakfast set up etc.
Act as a liaison between the hotel and the client.
Daily update the booking system based on changes made to group reservations.
Assist with the coordination of additional services.
Account for all billable changes via internal ticketing system (Atrium).
Be present at the Convention Center during the conference if necessary.
Secure client meetings during the conference.

If not going onsite, provide support to team members going onsite if needed.
Provide necessary reports and update booking system with final rooming list for conference reconciliation.
Work with Accounting Division to review any discrepancies between hotel master bills and booking system.
Prepare end of conference reports.
Provide all requested information required for the Conference final report.
Promote bookings for the following year.
Work with your team to reach team goals as well as company profit goals.
Must be fluent in English and Spanish
Other duties as the job changes and or assigned by your supervisor.
Deadline for applications: 20.02.2019.