Native iOS Developer
Beograd
16.05.2019.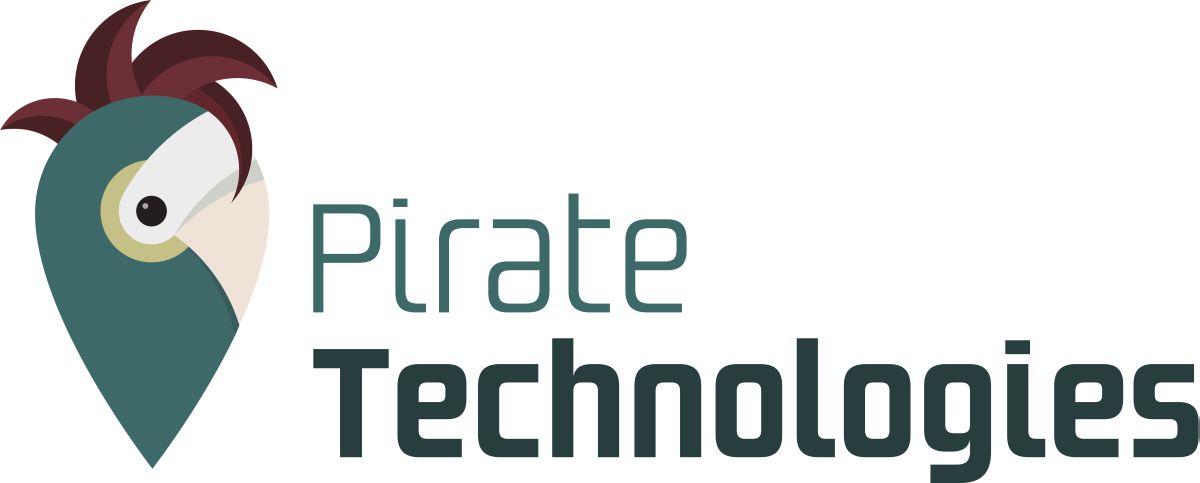 Native iOS Developer (f/m/d)
Full-time
Belgrade
ABOUT US
HolidayPirates (www.holidaypirates.com) is one of Europe's fastest growing, free-to-use, travel search platforms and apps, providing users with the best value for money international travel deals. Since its inception in 2011, the company has grown to become the largest online travel community in the world.
HolidayPirates Group continues to expand its online presence in Germany, UK, Netherlands, Austria, Italy, Poland, France, Spain, Switzerland, and most recently, the USA. Our 220 employees from 38 different countries work on 10 websites in 7 different languages.
HolidayPirates Group operates the following domains: urlaubspiraten.de, HolidayPirates.com, urlaubspiraten.at, PiratinViaggio.it, VakantiePiraten.nl, VoyagesPirates.fr, wakacyjnipiraci.pl , ViajerosPiratas.es, SemesterPiraterna.se, Ferienpiraten.ch and TravelPirates.com
Companies founded under HolidayPirates Group are: VoyagesPirates SAS in France; HolidayPirates Ltd. in London; Pirate Technologies d.o.o in Serbia for new technologies and the advancement of our own product; and TravelPirates Corp. in the US, launched in February 2016.
Facts and figures:
Global headquarters in Berlin, Germany
Management: David Armstrong (CEO)
More than 10 million Facebook fans
10 million App downloads
800.000 Newsletter subscribers
Over 1 million WhatsApp subscribers
HolidayPirates Group is an equal opportunity employer and evaluates applicants regardless of an individual's age, musical taste, race, color, gender, religion, ice cream flavor preference, national origin, sexual orientation, marital status, disability, or veteran status.
AHOY MATE!
You fell in love with developing iOS applications?
When you work in interdisciplinary teams you exercise your full potential?
When you come across a new piece of technology, do you automatically think of all the amazing new superpowers it will give you and new things that you will be able to do with them?
Yo-ho-ho! Then you are the pirate we are looking for!
DUTIES ON DECK:
Work within a small team of native app developers
Develop and maintain an existing native iOS application
Collaborate with a team who will be responsible for developing the API and push message systems leveraged by the native applications
Timely communication of issues and status information to team lead concerning system development activities and progress
Follow provided requirements and create or modify systems as required
Conform to and help develop in-house software development processes further
Follow agile, test driven development methods
YOUR TREASURE OF EXPERIENCE:
3+ years of iOS application development using iOS SDK
At least one demonstrable app on App Store
Solid experience in Swift
Deep understanding of Cocoa design patterns
Experience with writing well structured, readable and testable code
Experience with unit testing
Experience with third-party libraries and REST APIs
Experience working with native push message systems
Experience contributing to or building reusable CocoaPods
Experience working with profiling and automated/integration testing tools
Experience working with Xcode, Instruments, and the iOS Simulator
Experience with the App Store submission and review process
Very good English skills
EXTRA KNOTS FOR:
Experience with RxSwift
Experience with Git
Experience connecting with social networks through their native and REST APIs
Experience with stability reporting and analytics tools
OUR SHIP & OUR CREW OFFER YOU:
We will provide the technology equipment/gadgets of your choice
We will give you freedom for your creativity
Flexible working hours
A corporate culture in which it is fun to contribute manpower and initiative
A great team with smart colleagues
Regular "Hack days" in order to try out new and interesting technologies and capabilities, as well as regular team events
An attractive and competitive salary
Barrels of juice and boxes of suits - as much as you like!
Anchoring berth directly in Belgrade - Serbia
Remember, only a fully loaded ship can set sail - we only consider applications with CV and sample codes. We also appreciate a link to your GitHub account or projects you've worked on.
Work like a captain, play like pirate!
Deadline for applications: 16.05.2019.
Pirate Technologies d.o.o.
About us HolidayPirates (www.holidaypirates.group) is one of Europe's fastest growing, free-to-use, travel search platforms and apps, providing users with the best value for money international travel deals. Since its inception in 2011, the company has grown to become the largest online travel community in the world. HolidayPirates Group continues to expand its online presence in Germany, UK, Netherlands, Austria, Italy, Poland, France, Spain, Switzerland, and most recently, the USA. Our 220 employees…
Više o poslodavcu