Office Manager - Personal Assistant
Kragujevac
13.03.2019.
60.000 - 70.000 RSD
ugovor
puno radno vreme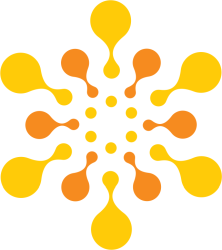 Established in 2015 StorEnergy d.o.o. is a locally owned provider of Engineering and R&D services in a field of renewable energy. Our mission is to provide clients with engineering support in renewable energy solutions and integration with industrial processes. Our R&D services are reserved for clients with sophisticated products in Renewable Energy.
We are the team of engineers and scientists dedicated to pushing the boundaries of research, with a strong focus on green energy and renewable energy sources. Rich and comprehensive experience of our employees in the field of applied physics, thermodynamics and mechanical engineering makes our ideas possible.
We are looking for a competent
Office Manager - Personal Assistant
to join our company in Kragujevac
If you recognize yourself as a promising, talented and dynamic person, this is a job position for you.
Candidate Profile & Requirements:
Advanced level of English language knowledge is required,
Excellent written and verbal communication skills,
University degree or two-year work experience in a similar role,
Computer literacy, experience with Office suite and Google Docs,
Experience with all aspects of office administration,
Attention to detail, accuracy and logical thinking,
Motivated, responsible and exceptional skills.
Candidate Main Tasks & Responsibilities:
Archiving and updating documentation,
Procurement of consumables and office supplies,
Administrative assistance to the Director and staff,
Provide guest services support,
Organizing and coordinating events, calls and meetings,
Support in organizing business trips (air ticket, accommodation etc.) when needed,
Weekly/monthly financial reports,
Booking of accounting transactions (salary payments, bank statements, supplier's invoices, petty cash, etc.), in close cooperation with the accounting agency,
Liaising with vendors/suppliers/service providers as is required in the day to day running of the office,
Liaising with the bank and performing all financial transactions on behalf of the branch office,
Coordinate new employees on-boarding and off-boarding administration.
Benefits:
Competitive salary scheme,
Opportunities to learn and grow,
Our goal is to make employees happy, so we always ask our team to suggest what we need to provide.
Salary range: 60.000,00 - 70.000,00 RSD
Deadline for applications: 13.03.2019.
Storenergy doo
About Us Established in 2015 StorEnergy Serbia is a locally owned provider of Engineering and R & D services in a field of renewable energy. Our mission is to provide clients with engineering support in renewable energy solutions and integration with industrial processes. Our R&D services are reserved for clients with sophisticated products in Renewable Energy. Our highly skilled team can provide excellent support to the companies lacking experience in a field of renewables. Who We Are We…
Više o poslodavcu