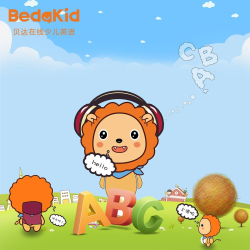 BedaKid was established in February 2018, and it is focused on online education of children age 4-16. We are the world famous education publishing group, and the strategic partner of McGraw-Hill education brand in China. The company won Tencent award "2018 China famous brand children's English". It is based on the enterprise values of integrity, pragmatics, and innovation. It adheres to the education, science and technology; it is complementary with the pursuit of perfection and quality of the teaching concept, and it carefully builds the trust of parents, providing the chance of improving their children's English skills.
We are looking for:
Online English Tutors
Place: Work from home (part-time)
Key tasks and responsibilities:
Conducting English classes for children age 4 to 16
Work from home (you can choose your schedule from the templates provided)
1-on-1 classes with foreign students on different English levels
Requirements:
Minimum: secondary education level, or higher
Spoken and written English on B2 level, or higher
Computer literate
Technical Requirements:
Willing to work at home in a quiet working environment
Reliable and high-speed internet connection at home, plus your Laptop/Desktop computer
Webcam
Headset/Earphones
Other info:
Working with mentors and professional training
Possibility of promotion and improvement
The materials for the lessons are provided, no need to create your own lesson plan
Choose the most convenient time for you, and enjoy your stress-free job
You can send an application electronically.
Only shortlisted candidates will be contacted.
Deadline for applications: 24.06.2019.