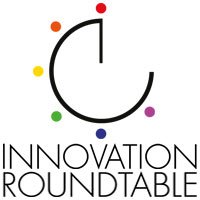 The Innovation Roundtable®, the leading network in Europe for innovation executives in large firms, is looking for a:
Online Platform Support
REMOTE POSSITION
We are currently in the process of building our online platform and we need your help. Are you a detail oriented and technology loving person who knows one or two things about Communication? If so, make sure to apply!
Your key responsibilities will be to:
Test new functionalities before they are deployed to our website and run periodic health-checks of our website
Resolve customer support requests: for example, issues connected to accessing the online network and inquiries regarding licensing. Support requests will be answered over phone, chat, email or face-to-face
Take ownership and escalate support cases based on severity levels and associated business risk assessments
Serve as one of the point of contacts for the customers during and post-activation of user accounts
Develop a trusted advisor relationship with customers to drive product adoption (following up with clients not only by email but also by phone, it is therefore essential that you feel comfortable in taking the phone and making follow up calls.
Understand the customer needs and link them to workflows in our product
Conduct periodic customer health-checks to understand behaviour and proactively address inactivity and/or missed opportunities
Partner with internal Innovation Roundtable stakeholders (Head of Marketing, Product Owner, Sales and Video Production Team) to align on product status as well as with the customer's business case and strategy.
Supporting internal teams in uploading content
Collaborate with internal teams to alleviate blockers and ensure a smooth costumer journey
Required qualifications:
It is also of upmost importance that you are capable of working independently - the Innovation Roundtable® is based in Copenhagen while you will be working from home in Serbia. We also need:
English to a native fluency level (other languages are a plus)
Customer-centric mindset with a passion to help customers
Excellent problem-solving skills and good technical knowledge
CRM knowledge
Excel proficiency
Solid organisational skills (for ex. project management)
Good to have:
Knowledge of Drupal
Knowledge of JIRA
Knowledge of Customer Support softwares like Zandesk
Experience of working in Customer Support
The job will give you a chance to:
Work independently and from home (remote employment)
Work for the leading international network of innovation executives
Play a crucial role in the success of our online platform
Be a part of a young and dynamic team
Work in a fast growing company
Communicate with innovation managers from the top billion Euro firms
The job will start as soon as we find the right candidate.
We offer a full time contract and an attractive salary.
Please, make sure to attach both your CV and your Motivation Letter.
Deadline for applications: 28.12.2018.