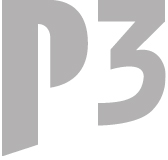 Your responsibilities

To develop variety of web solutions
Design and implementation of enterprise level applications
Writing clean and maintainable code using standard software development techniques
Improving yourself by learning about and investigating new technologies
Understanding and clarification of project requirements and specification
Cooperation with team members and other teams

Your chance

Competitive working conditions
Full time employment
Flexible working schedule and possibility to work from home
Personal and professional career development, and payed certifications
Private health insurance
Innovative projects with prestigious international customers
Team building activities to support team-oriented culture
Friendly team of helpful colleagues where knowledge sharing is everyday routine
Coffee, Refreshments and Fruits
Modern workplace

Your profile

If you are passionate about the latest technologies, working as a part of a team of problem solvers, and you are committed to bringing innovative solutions, then this is the position for you.

1+ years of experience in React
Profound knowledge of HTML5, CSS and JS and/or React Native APIs for structuring and styling
Experience with web and/or native development in a professional environment
Proficient understanding of cross-browser(cross-device) compatibility issues and ways to work around them
Strong knowledge of web standards and/or React Native APIs
Ability to find creative and unconventional solutions
Solution-oriented and proactive work attitude
Experience in UI/UX design practices
Knowledge of HTTP, Ajax, JSON
Ability to find creative and unconventional solutions
Advanced communication skills in English and/or German
Proactive work attitude and team oriented
Excellent analytical skills and keen perception
P3 enables our clients to succeed in their business by delivering tangible value.
Founded in 1996 as a spin-off from a globally-recognized, leading technical university, P3 began with the goal of implementing an innovative new process and has remained focused on serving clients from innovation to implementation. P3 has around 1000 employees across 20 locations globally. With our P3 spirit and work 2.0 ethics, we are entrepreneurs within our company. This benefits our customers in terms of innovative Ideas and a real hands-on work ethic.
P3 provides international management consulting and innovative engineering services as well as enterprise level software development. P3 digital service is a company focused on developing enterprise level systems and intelligent mobile solutions for international clients.
At P3 group, you will have the opportunity to work with talented people, cutting-edge technologies and industry leading companies.
We are looking forward to your online applications!

Deadline for applications: 25.01.2020.