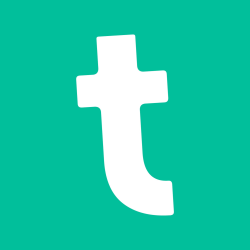 Tripaneer is a fast-growing themed travel marketplace. We enable our customers to live unforgettable travel experiences via our 11 category sites from yoga retreats to safaris.
We are looking for full-time:
Partner Business Development Specialist
with sales / business development experience
Remote Position
As a Partner Business Development Specialist, you are responsible for building and maintaining a professional network within the online (travel) industry. You will manage all processes leading up to provide support to Tripaneer in introducing new member organizers. You will also monitor the success of each Tripaneer's theme vacation websites by onboarding new partners / suppliers to our websites.
Responsibilities:
Business development | 70% of work week.

Cold calling potential organizers.
Onboarding new organizers.
Follow-up regularly with potential organizers via email / phone.
Reporting sales progress.
Build positive relationships within the industry.
Work / communicate effectively within the Partner Business Development team, across the organization, and with potential organizers.

Administrative support | 30% of work week.

Administrative tasks related to new memberships to create accounts and listings for their services.
Weekly meetings with your team lead.
Your level of responsibility and tasks will grow quickly based on performance excellence. We are also looking for people who can develop on a personal and professional scale along with our growing business.
You will receive an intensive training and work closely with the Partner Business Development Team Lead to ensure that the work is clear for you. We will make sure the work is well prioritized and scoped for you to deliver successfully. You will be submitting weekly progress reports and we will have weekly VoIP conference calls. When needed, we will have email or direct telephone contact. You will maintain our high-quality standards on every aspect of the job.
You will be working from your home or any other location of your choice. Your working schedule is flexible and negotiable. You will largely be able to plan your own working week.
Requirements:
Candidate based in European time zone (between UTC+1 to UTC+3).
Candidate must possess at least a Bachelor's Degree, any field.
Experience in Sales / Business Development / Marketing, preferably in the tourism industry.
Passionate relationship builder, positive and outgoing personality.
Fresh graduates / Entry level applicants may also apply.
Excellent English (US) written & verbal communication skills.
Excellent computer (Microsoft Office) skills.
Ability to stay focused while working on large tasks, while retaining close attention to detail.
Ability to work independently, be proactive and use own initiative.
Ability to learn fast, and have the drive to grow on a personal and professional scale.
Plus-points:
Experience or affinity with the tourism industry is a plus.
Experience living / traveling in an English-speaking country is a plus.
Experience using a range of online tools and services (wiki and blogs).
Basic understanding of Internet Marketing / SEO.
Conditions:
Trial period: 8 weeks.
Start date: As soon as possible.
Shortlisted candidates will be invited for a Skype interview. All application documents shall be treated with the strictest confidence.
Deadline for applications: 28.07.2019.