Oglas dostupan i osobama sa invaliditetom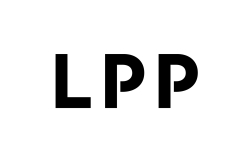 LPP S.A. is an international company which has been successfully operating in the clothing industry for over 20 years. We manage five recognisable brands: RESERVED, Cropp, House, MOHITO and SiNSAY.
Through our network of nearly 1,700 stores, we reach millions of customers in Europe, Asia and the Middle East. In our offices and sales structures, we create jobs for more than 22 thousand people.
Currently we are looking for:
Payroll Specialist
Job place: Belgrade office
We are looking for a Payroll Specialist, who will be accountable for payroll process including employees expenses. Our ideal candidate is analytical and methodical, with experience in payroll accounting administration and deep knowledge of payroll regulations. We also value integrity, team spirit and strong organizational skills.
Key responsibilities:
Collection of necessary data for payroll cycle same as other employees payments (refunds, business trips or similar)
Calculation of salaries including obligatory tax and contribution, including submission of tax administration, creation of bank orders and importing to payroll bank account
Booking all salaries and other incomes
Preparation of documentation and ensuring full procedure and coordination with state authorities in order to execute refund of salaries i.e. contributions, keeping records and accounting procedures
Calculation of business trips (travel allowances; both gathering bills and booking them), booking of business bank cards expenses
Prepares reports for costs related to foreign engagement
Strict adherence to prescribed deadlines
Maintenance of a payroll / Personnel Administration system
Full responsibility for payroll administration
Coordination with external agencies to ensure payroll processes for external employees (staff leasing and youth organizations) and taking care about invoices
Review and improve payroll policies and procedures under supervision
Supports general accounting
Required profile and skills:
Strong computer skills – especially MS Excel, databases and large amount of data
Strong knowledge of local labor and tax regulations
Must be experienced independent professional with formal education background
Motivation, commitment and initiative
Very good organizational skills - detail oriented and ability to meet deadlines
English language knowledge
We offer:
Market competitive remuneration package
Equipment - laptop, mobile phone
Interesting work and a friendly atmosphere that allows free exchange of experience and excellent teamwork
If you would like to join our company and you believe that you are qualified for this role, we encourage you to send us your CV.
Please note that only shortlisted candidates will be contacted.
Deadline for applications: 24.01.2020.