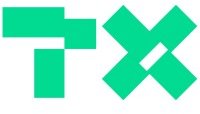 Do you have a cheerful and compassionate personality? Know how to lift the spirits when everybody is down? You accept new challenges with a smile on your face?
We might have a position that you're looking for!
As Switzerland's leading digital hub, we provide our media and platforms with ideal framework conditions, support them through investments in technology, and create space for them to develop individually. We stand for interdisciplinary collaboration, innovation and dynamic development.
We are on the move – and want to keep moving. We are farsighted. We are proactive. We are courageous. We are TX. TX Services is the new product, design and engineering center of Switzerland's TX Group in Belgrade. If you want to play a key role in the growth of TX Services, join as a
People Happiness Manager
Belgrade
We believe that happy workers are productive workers so happiness is the company's best interest! As a People Happiness Manager you will be in charge of all HR related matters for creating and maintaining a positive and inspiring working environment in our newly found company.
Help us to create:
A work culture where our employees can feel comfortable and concentrate on delivering outstanding work while working on very challenging projects
Processes that nurture good collaboration and teamwork
Positive work culture and enjoyable environment that motivates employees and increases their satisfaction
Premium onboarding and offboarding experiences for all
Outstanding benefit programs and amazing team buildings
You will also keep yourself busy with:
Adjusting workplace policy and culture in order to create happy working environment
Fostering our culture and core values by staying accessible, proactive, and engaging
Distributing surveys that measure contentment to improve working conditions and generating creative ideas for boosting employee happiness
Identifying and taking the specific needs of each employee into account
Monitoring employees and proactively approaching, advising and motivating them
Developing employees' sense of belonging by ensuring that the balance between private and professional life is respected and works
Working with recruitment team on developing the employer branding strategy on the local market and on cherishing relations with Universities and student organizations
What we're looking for:
Compassionate person who loves supporting and helping others, someone who is able to build trusting relationships quickly
Strong listening and initiative skills
Excellent communication skills, ability to motivate and inspire others
Fun, approachable and likable personality
Strong problem solving skills, proactive personality with a good sense for business
Extensive knowledge of the local IT community
5+ years of experience in similar HR roles, and 3+ years of experience in Engineering Development centers that were operating with similar goals towards employee satisfaction
Fluent in English and Serbian, German and French will be considered as a plus
Join TX Services and help us build our organization from scratch!
Deadline for applications: 29.03.2020.