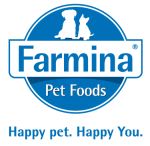 Farmina Pet Foods, an international company operating in more than 40 countries with 3 Factories in the world, due significantly increased production, is serching for the Serbian production facility in Inđija:
Position
Pet food labeling specialist
Responsibilities:
Daily communication with formulist, nutritionist, veterinary, marketing designers for creating new pet food labels;
Daily communication with distributors/customers b resending them up to date pet food labels in order to collect translated declaration from them in;
Daily communication with production;
Giving support and feedback to distributors and customers for pet food label related questions in cooperation with formulist and veterinary;
Running process of food package renewal;
Running stock of labels;
Ordering labels from printing company according to just-in-time production plan;
Responsible for accuracy of delivered labels by suppliers, following all stages of printing (printing files, printed labels before the enter production);
Following EAN codes and bill of materials of finished products
In respect of documents and procedures SRPS ISO 9001:2008 and HACCP;
Fullfilling other roders given by general manager.
Mandatory requirements:
Education: Food technology, nutricionist, chemistry, quality managament
Education level: Higher, and high education
Experience: 1 year of experience on related job positions
Skills and working capabilities: PC, MS Office, Internet, Pantheon, SAP, JAWA software literacy for day-to-day usage
Proven English literacy and/or Italian desirable/optional
Organisational skills: Ready for team work
Level responsibility: Responsible to direct superior, general manager and CEO
Special requirements: Driving license B category
We offer:
Work in young and dynamic environment
Opportunity to upgrade career
Opportunity to learn by experience
Location: Inđija
We offer you an experience working in growing international team of professionals, as well as a competitive compensation package.
To apply, please send your resume. We will directly contact candidates whose qualifications meet our needs to proceed with the application process.
Query is open till job position is filled
We will only consider applications submitted in English.
Deadline for applications: 13.03.2019.