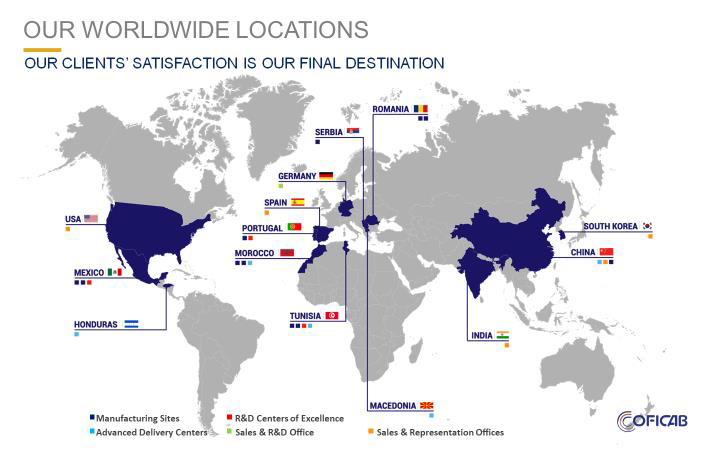 Process Engineering Manager

Location: Belgrade, Pećinci

Job description:
Participates in the homologation of the new products and materials and assures their industrialization
Coordinates the continuous improvement of products and processes, in cooperation with the persons in charge from the quality, production and maintenance departments
Reviews overall industrial performance results focused on production and quality performance (productivity, scrap rate and cost reduction…), contributes to the analyses of industrial non-performance root causes in cooperation with quality and production departments and participates to the development of improvement action plans (Problem solving)
Conducts feasibility study of improvement projects (Initiated by Industrial performance department or requested by others departments or regional industrial performance), performs detailed project planning, oversees projects and action plans implementation and monitors progress and results achievement rates
Elaborates the technical specification related with process and product
Validates technical specifications of production tooling, approves tooling needs, issues tools purchase requisition and follows up supplying process. Defines, corrective and preventive action plans to prevent damage, loss and tooling cost
Coordinates and follows the Production plan
Organizes & follows sample manufacturing
Coordinates and follows the overall processes for the 1st samples issuing and DAQ files regarding their approval for the projects managed by R&D, in cooperation with the R&D central management
Establishes and maintains contact with the raw material suppliers and other institutions such as: Institutes and specialized universities in this field
Manages laboratory equipment (equipment, tools) and monitors the equipment's used capacity
Prepares the technical specifications for the purchase of the tools & equipment
Prepares work instructions and tests methods
Elaborates and updates all procedures and work instructions related to Process Engineering
Ensures the optimal usage of laboratory equipment
Coordinates/participates in process audits
Requirements:
Education:

Master's degree in industrial or technical fields
Additional certifications are desired (Six Sigma)

Experience:

3 years as Industrial Performance/Continuous Improvement Manager Position in a manufacturing environment (automotive sector is desired)
Abilities:
Good management skills
Knowledge of quality standards and system regulations (ISO)
Knowledge of quality tools (Statistical Process Control, PFMEA, APQP, etc.)
Knowledge of MS Office (Excel, Words, PPT, ..), MES, ERP applications
Good knowledge of English
Good communication skills
Result oriented, precise and accurate, well organized
Transport and meal is provided by Coficab.
Please send your CV in English.
Only the short-listed candidates will be contacted.
Deadline for applications: 21.12.2018.