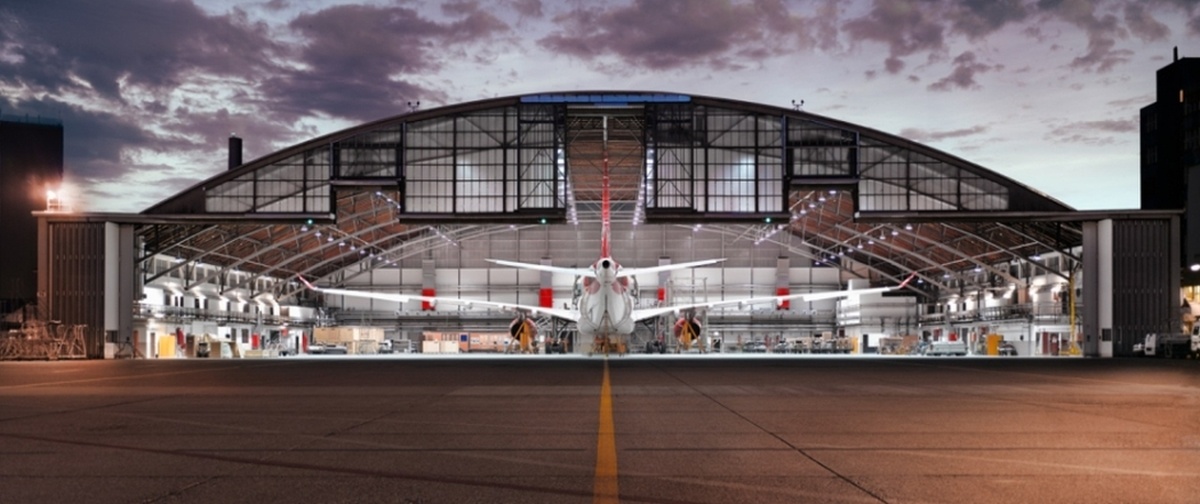 Join us in our Excellence Center in Belgrade!
Headquartered at Zurich Airport in Switzerland, SR Technics is one of the world's leading independent providers of technical services for the civil aviation sector. It provides services to about 500 airline customers through an extensive network of international operations and sales offices in Europe, America, Asia and the Middle East.
Part of SR Technics' vision is to have a global footprint that brings SR Technics closer to our customers wherever they are in the world, with the right services and know-how in the right place.
Procure to Pay Specialist

The Procure to Pay Specialist is responsible for creating and processing of purchase orders for standard and centralized purchases and for vendor communication to resolve discrepancies. S/he will also perform regular tasks required by the system to achieve on time invoices posting and regular payment.
As the Procure to pay specialist in the organizational unit p2p (FRSP), you procure materials and services from a portfolio of suppliers in accordance with existing contracts, in compliance with the procurement policy, customer-, technical-, legal requirements at economical favorable terms and conditions and within the required quality standards.
Your responsibilities:
Create purchase orders (POs) for standard purchases (no vendor selection), create PO for e-catalog when applicable and all other purchases where sourcing is at place and centralized and in co-operation with indirect procurement category manager
Send PO to the supplier and correspondence with the supplier in order to achieve clear understanding between parties involved in the process
Manage POs - i.e. PO creation, make necessary justification where necessary and where applicable in order to achieve 2/3W match, follow DoA rules, WI's and Procurement Policy
Make sure that PO acknowledgement complies with PO requirements prior invoice issuance (correct PO data, VAT/price/QTY/ and in case of misalignment contact the vendor)
Contact supplier in case of difference and when data mismatch require issuance of additional documentation (Invoices or CN's), or make necessary justifications on the PO according to relevant WI's
Perform necessary approvals of the invoice in very urgent cases without adjusting PO and according to urgent business requirements
Contact category manager responsible for the strategic procurement in case that clarification and support are needed
Perform necessary activities regarding checking that goods and services are received in quantity and quality requested and contact the logistics department or business in case of necessary approval and clarifications
Make approval of service confirmation in the system upon received confirmation from the business in case of 2 way match
Correspond /reply to the task required by AP department during process of posting in order to solve mismatch between invoice and PO
Maintain good relationship with all vendors within the given scope of work in collaboration all the time with category managers
Maintain the list of all open and closed POs with corresponding PR's in P2P folder and SAP
Prepare necessary documentation and reporting on the internal control and management request
Your profile:
To fulfill this position successfully, your qualifications must include:
High education in Finance or Economics is preferred
Minimum 1 year in procure to pay or procurement
Minimum 1 year of experience in a Finance/Accounting would be desired
MS Office skills – advanced Excel skills
Knowledge of SAP (FI and MM modules)
Good command of English
Strong communication and interpersonal skills
Analytical personality with attention to details
Service-oriented person able to work under pressure and meet deadlines
Team player
Your chance:
An attractive position in a global and dynamic company in the aircraft maintenance business
Competitive employment conditions
Opportunity for professional and personal development
Thank you for your interest.
By submitting your application, you give your consent that all personal data you have submitted here may be processed by us for the purposes of the selection process in our company.
Please note that only candidates who meet the listed requirements will be contacted.
Deadline for applications: 22.02.2020.