Product Owner
Niš
22.12.2021.

Summary
Product Owners are responsible for guiding the success of a product and leading the cross-functional team that is responsible for improving it. It is an important organizational role especially in technology that sets the strategy, roadmap, and feature definition for a product or product line.
The position may also include marketing, forecasting, and profit and loss (P&L) responsibilities. This person will conduct market research; generate product requirements; determine production timetables, pricing, and time-integrated plans for product introduction; developing marketing strategies.
Who are we?
We're Helium 10, the leading Software company for Amazon sellers. We move fast, really fast, so we need someone who can keep up. We're experts at our craft (and if not, we become experts, fast!) and we hold each other to a high standard. Why? We're shaping the future for Amazon sellers and our customers deserve the best. We make tough decisions, own up to mistakes, and above all, find solutions to problems.

Possibility of progression and competence earnings

Flexible working hours and relaxed atmosphere

Access to paid courses, mentoring support

Modern working environment and parking place

Private health insurance

Recreation and relaxation space and gym access

Regular team building activities

Fruit, snacks and beverages in the kitchen
Who are you?
As a Product Owner at Helium 10, you will obsess over our users and help create innovative products and features that solve their problems. This will involve prioritizing initiatives, writing detailed specs, running agile ceremonies, and collaborating with your engineering partners to deliver high-quality end products. Finally, you will feel a sense of ownership over the product and a passion for developing compelling products targeting user satisfaction.
Duties and Responsibilities:
Take the lead of scrum teams as the Product Owner.
Provide direction to the agile development team and keep stakeholders up-to-date throughout sprints.
Ensure that the team always has an adequate amount of well-prepared and high-priority tickets.
Work with product managers to create well-written requirements and ensure all assets are attached to stories prior to estimations.
Plan and prioritize product feature backlog and development for the product.
Assess value, develop cases, and prioritize stories and epics to ensure work focuses on those with maximum value that are aligned with product strategy.
Provide backlog management, iteration planning, and elaboration of the user stories
Work closely with Product Management to create and maintain a product backlog according to user value, business value, and/or ROI.
Lead the planning product release plans and set the expectation for delivery of new functionality
Provide an active role in mitigating impediments impacting successful team completion of Release/Sprint Goals.
Research and analyze market, the users, and the roadmap for the product.
Follow our competitors and the industry.
Job Requirements:
3+ years of experience in agile product owner or project management roles.
Empathy towards the customers with the ability to understand their key problems and develop intuitive solutions to these problems
In-depth knowledge of Agile process and principles
Outstanding written and spoken communication skills, regularly decomposing complex problems and presenting them clearly to the team and executives
Solid technical background with understanding and/or hands-on experience in software development and web technologies
BS degree in Computer Science, Human Interaction Design, Marketing, Business or equivalent preferred
Strong Work Ethic. Employees must understand and possess a willingness to work hard, be honest and have integrity
Must be self-motivated and able to adapt in an everchanging environment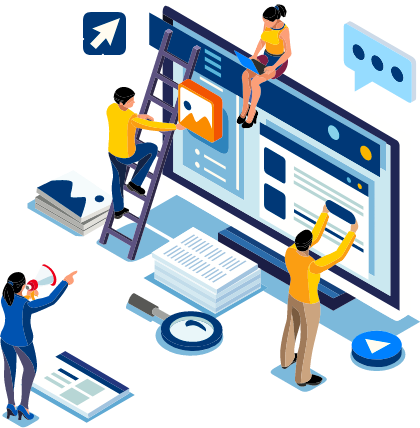 The above reflects the general duties considered necessary to describe the principal functions of the job as identified and shall not be considered as a detailed description of all the work requirements which may be inherent in the position.
If you see yourself as a new member of our team, we encourage you to send your CV with an accompanying letter. We will contact all the candidates who are in the narrowest choice.
Helium 10 d.o.o.
Helium 10 je američka kompanija koja se bavi izradom softverskih rešenja za osnaživanje preduzetnika širom sveta za pokretanje, rast i povećanje poslovanja na najvećoj platformi za trgovinu Amazon. Kompanija posluje od 2015 gidine . Tim u Srbiji se nalazi u Nišu i posluje od 2019.godine.. www.helium10.com
Više o poslodavcu