Product Specialist
Beograd
10.04.2021.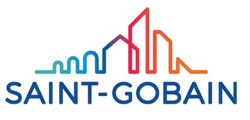 Our client is Saint-Gobain, the world leader in the construction and habitat market, produces, designs and distributes building materials, providing innovative solutions in order to preserve ecology and energy efficiency. SaintGobain operates in 67 countries, with approximately 180,000 employees worldwide and turnover, in 2018 of 41.8 billion euros. SaintGobain operates in Serbia through several activities: Adfros, Isover, Ecophone, Rigips, SaintGobain Glass and Weberand provides innovative solutions to the local market responding to market demands.
For their local team in Serbia, we are looking for a meticulous and proactive brand professional for the position of
Product Specialist
façade and thermo insulation
What you should bring along:
university degree in business and/or technical field
2+ years of experience in brand, product marketing within international environment
contemporary knowledge of technical or FMCG market
good understanding of sales and marketing principles as well as retail concepts in general
fluency in English and strong PC skills (Excel and PowerPoint)
active driver, open for frequent traveling
curious and clever, thinking out of the box and passionate about making things happen
strong interest in social surroundings
excellent communication skills and team orientation
What you would do:
developing marketing and sales strategies for the program, maintaining the budgets
setting KPI's and success measurement for the program
development and optimization of façade product mix based on analysis and assortment positioning
working together with R&D team to optimize product mix to achieve highest level of quality, performance and usage of façade program
initiation and follow-up on complete product lifecycle, from idea to product placement and continuous monitoring of all product-related actions
initiating and taking an active role in decision making related to product, price policy and development programs
collaboration with the sales team, performing frequent visits to customers
performing different analysis related to product portfolio, pricing and positioning
follow up stock level and ensuring stock optimization
close cooperation with construction workers, technicians and end-user customers, for the purpose of market and competitor analysis
provide technical support to sales team as well as organizing internal and external product trainings
participation in preparing of product marketing materials and marketing communication for dedicated segment
international collaboration within the network regarding the product mix, aiming to gather and share knowledge and experience
regular systematic reporting to Marketing Manager
Our client offers you a career development opportunity within international environment, and a unique chance to challenge your creativity and dedication while giving full contribution to business results. If you are interested in this challenging position, please send your CV and application letter in English, to our email address, with full confidentiality.
HILL International d.o.o.
Srbija, Beograd, Ruzveltova 45
PIB: 101011936
Matični broj: 07514395
Više o poslodavcu