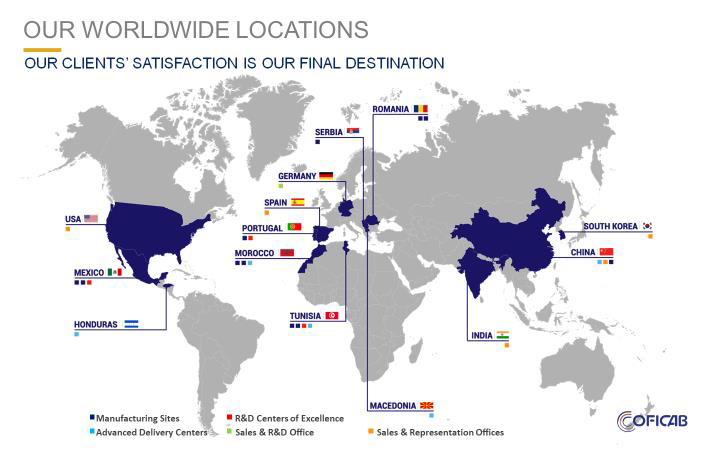 Production Manager

Location: Belgrade, Pećinci

Job description:

Takes care to realize the production programs with good quality and in the requested period of time
Establishes, controls and develops a good production flow to reduce the stock of work in progress products
Controls and improves productivity and quality of production area
Reduces scrap and over consumption of materials; checkups the good maintenance of the equipment
Participates in elaborating the procedures, work instructions, technical data and ensures the implementation in the production area
Provides training and permanently retrains the production personnel
Administers, supply and keeps in good condition the production equipment and participates in choosing and implementation of new equipment
Prepares and controls the annual Extrusion section budget and strategic plans, establishes extrusion section goals, prepares, communicates and reviews Extrusion section KPI's and defines accordingly continuous improvement plans of processes, procedures and systems to meet the Production Extrusion Department and the Company's objectives
Assures required tools and recipes load according to instructions and compliance of performed first and second level maintenance activities of extrusion lines and its related equipment. Contributes to the development of Term of Reference (TOR) for new technical equipment and tools acquisition or renovation, verifies technical offers adequacy with TOR, and performs technical reception of new acquired equipment and tools
Analyses (daily, weekly, monthly) production performance results such as quality, running time, speed efficiency, scrap, overconsumption results. Identifies performance gaps, performs root causes analysis, develops and monitors appropriate action plans by using Problem Solving tools
Requirements:
Education: Master's degree in engineering (Industrial/ Technical fields)
Experience: 3 years as Manager on technical/industrial position
Abilities:
Good management skills
Good knowledge MS Office Software (Excel, Word, PPT…), ERP applications, MES, CMMS application
Good PC skills
Good knowledge of English
Good communication skills
Result oriented, precise and accurate, well organized
Transport and meal is provided by Coficab.
Please send your CV in English.
Only the short-listed candidates shall be contacted.
Deadline for applications: 21.12.2018.