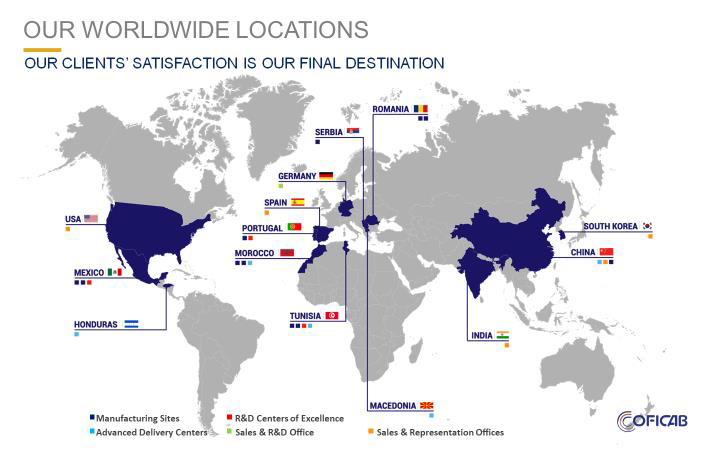 Production Metal Specialist

Location: Belgrade, Šimanovci
As our Production Metal Specialist your job purpose is to lead the Metal section scheduling activities, monitor program execution, monitor on-filed production performance, support the execution team in the resolution of issues, verify the organization and cleanness of the work areas, develop and implement production projects, processes, procedures, instructions and systems in order to meet extrusion department objectives.
Your Key Challenges are to:
Implement the Metal section organization, policy, processes, procedures, instruction, visual aid, information systems and cross functional improvement projects in line with corporate standard
Define inventory level by article according to extrusion needs in line with coverage objectives. Lead and conduct metal bunching copper calculation & scheduling activities such as Bunching, Multidrawing and Rod drawing schedules development including production requirements such as needed days, shifts and machines calculation and item allocation by machine
Monitor Metal daily program progress, define and undertake appropriate schedule updates to ensure semi-finished goods availability, optimized time and quality results, efficient speed and optimized raw materials and tools consumption and scrap quantities (copper) generated in order to meet target objectives
Collect and review production data, check reported process parameters, changeover and start-up results, wire breaks, overconsumption, control plan results, scrap results. Identify potential parameters discrepancies. Propose and implement immediate corrective actions by deploying Fast Problem-Solving technics
Follow up closely production execution on the shop floor, perform diagnostic of reported problems within Metal section (reparation, wire break, copper overconsumption, work areas organization and cleanness (5S) etc.), define and support the production execution team in the deployment of immediate corrective actions. Implement and monitor on-field results of defined actions plan
Review first level maintenance activities of Rod, Multidrawing, Bunching machines and their related equipment. Participate to the development of Terms Of Reference for new technical equipment and tools acquisition or renovation. Performs technical validation of new acquired equipment and tools
Review Metal section KPI's and propose accordingly continuous improvement plans of processes, procedures and systems to meet the Production Metal Department and the Company's objectives
Contribute to the development of Metal Team (Technical performance evaluation, training, coaching)
Comply with the Quality and EHS Systems requirements. Comply with corporate values, code of conduct and non-disclosure agreement
Educational Requirements:
Bachelor's degree in Engineering (Industrial/ Technical fields)
Required Experience:
0-1 year in industrial field
Skills required to perform the job:Knowledge about metal manufacturing processes (Rod drawing, Multidrawing, Bunching) and associated technologies, extrusion process, production planning and scheduling, Process improvement techniques, Manufacturing Quality standards, Continuous improvement techniques, Analytical and problem-solving skills, Organizational skills, Project Management.
Language & Software Skills:
Excellent English language
Excellent MS Office Software skills (Excel, Words, PPT), knowledge about ERP applications, MES, CMMS applications
Behavioral Competencies:
Communication, building relationships, self-development, managing performance, personal effectiveness, business skills, leading people, developing others.
If you feel you're the right candidate for the role as our Production Metal Specialist then please click 'apply' now! We'd love to hear from you!
Please send your CV in English.
Only the short-listed candidates shall be contacted.
Deadline for applications: 15.03.2019.