Production Process Controller
Inđija
24.10.2018.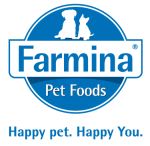 Farmina Pet Foods, an international company operating in more than 40 countries with 4 Factories in the world, due significantly increased production, is searching for the Serbian production facility in Inđija:
Production Process Controller
in canned wet pet food plant
Inđija
Reports to: Production Manager, General Manager and CEO
Responsibilities:
Monitoring and control of production process
Monitors the parameters of the production process in accordance with the process control plan
Checking the quality of the connection of the cover and a can which is testing with a special sewing control fitting in accordance with the provided operational working instruction
Continuous control of the sterilization factor (temperature and duration of sterilization) and keeping records
Inform production manager on all inquiries in the during the production process in order to restore to normal process
Surveying conservation, drying, quality of code and quality of collective packaging
Based on identified shortcomings, find technical solutions for their removal and blocking undeclared product
Procedure in accordance with the quality and security policy of products
Procedure in accordance with the requirements of standard ISO 9001 and HACCP and provided instructions
Ensuring to achieve business goals
Performs other tasks at the director's order
Mandatory requirements:
High School education: food technologist, chemist, veterinarian, biology sciences
Minimum grade VI / VII
Work experience from min. 1 year in the industry, in the food processing sector
Knowledge of computer skills (MS Office package, Internet, other software necessary for the organization of the production process)
Good general technical education and experience, knowledge of food processing is an advantage
English fluency, Italian preferably
Accountable to the immediate superior and director
Desirable requirements:
Well organized person
Multitasking
Changes adoptable
People-oriented character: good communication and interpersonal skills
Fit into the existing work environment: efficient, well-organized and dependable
Attention to detail, team mentality and a positive attitude
Professional presentation and appearance
We offer:
Work in young and dynamic environment
International environment
Opportunity to learn by experience
Work in a young and dynamic environment
Possibility of promotion
Work in shifts
Organization of transportation for persons up to 50 km from the place of work
Location: Inđija
To apply, please send your resume. We will directly contact candidates whose qualifications meet our needs to proceed with the application process. Query is open till 24.10.2018.
Please submit your biography and business summary to apply.
We will only consider applications submitted in English.
Farmina Pet Foods doo
Srbija, Inđija, Save Kovačevića bb
PIB: 104396403
Matični broj: 20157658
Više o poslodavcu