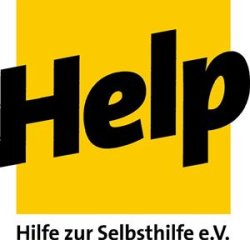 Organization Help-Hilfe zur Selbsthilfe e.V, within the project "Poverty reduction through employment opportunities for Serbia`s EU accession", funded by the Swedish International Development Cooperation Agency – Sida, announces the following vacancy:
Project Coordinator / Koordinator projekta
1 position in Belgrade, full-time position, limited contract duration of 12 months with the possibility of extension
Help Serbia
Job description / Opis radnog mesta:
The Project Coordinator (PC) is responsible for the overall planning, implementation, monitoring and reporting of the assigned project. He/she is also responsible for coordination of project partners (should there be any in the project in question), and will liaise with other relevant project stakeholders.
He/she manages the human, financial and other resources available to the project and is responsible for leading the team that will successfully implement the project. The PM bears the main responsibility for the proper project implementation and achieving objectives and results, fully in line with the accepted project proposal and contract signed with the donor(s).
Duties / Dužnosti:
Manage the entire project in close collaboration with important stakeholders, in order to ensure achievement of project objectives and expected results. Ensure all project activities are implemented in line with the accepted contractual obligations (donor regulations), Help's procedures and applicable local legislation.
Oversee implementation and daily management of the project, including project cycle management.
Prepare annual, quarterly and monthly plans for effective execution of the project activities as stipulated in the project proposal.
Keep close control of the procurement procedures within the project. Provide detailed and accurate instructions to teams implementing the procurement procedures, fully in line with the relevant donor and Help regulations. Check all procurement documents upon the completion of each procedure, before signing contracts with suppliers/contractors, and approve them or request corrections if necessary.
Prepare and disseminate guidelines and instruct the project staff on the methodology and procedures in all phases of project implementation.
Hold regular project team meetings for the purpose of review of activities to date, providing instructions, planning further steps and remedial actions, if needed.
Follow-up the project implementation closely in all stages and possesses the accurate and updated result-based indicators at all times. Ensure in depth analysis of data collected as basis for informed project management decisions.
Travel frequently to the project areas and monitor all stages of the project implementation.
Prepare and submit field visit reports, monthly progress reports, narrative interim and final project reports, as per Help regulations and contractual obligations towards donor(s). Financial report is prepared by the Finance Coordinator and reviewed and combined with the narrative report by the Project Coordinator.
Oversee project expenditures and budget and make sure there are no significant discrepancies compared to the planned values. In case such discrepancies are justified and necessary, initiate timely and appropriate modification/addenda procedures.
Acts as a main responsible person for the interim and final project evaluations and, in cooperation with the Finance Coordinator, participates in audits.
Represent and be the key contact for the project. Represent Help in all important project-related meetings and other events.
Maintain relationship with the donor representatives, partners and project stakeholders, especially local authorities in the project region and relevant central governmental bodies.
Requirements / Uslovi:
Master degree, preferably in social sciences (law, economics, sociology, political sciences etc.) - VII level
Minimum of 5 years of professional working experience in NGO sector, preferably in project management
Experience with waste management and local action plans regarding social inclusion will be considered an asset
Good management and organizational skills, self- initiative, responsibility and reliability
Developed analytical skills and experience in reporting
Advanced communication and inter-personal skills
Ability to work independently and as part of a larger team
Fluent in English, both written and spoken
Good IT skills
Possession of valid driving licence B category
Willingness to work in the field
Interested candidates, with the required qualifications, may submit their application, including a letter of interest, complete Curriculum Vitae and references to Help electronically latest by the 11.02.2019., all in English language.
Expected starting date of employment: 18.02.2019.
Please indicate the post title in the subject line.
Additional proofs (diplomas etc.) are not needed at this stage.
Applications received after the closing date will not be considered.
Only those candidates that are short listed for interviews will be notified.
Job interviews will be conducted in English language.