Oglas dostupan i osobama sa invaliditetom
Oglas dostupan i studentima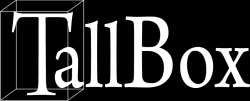 Project Manager for Digital Marketing
(Focus currently on Online Reputation Management)
Remote work
We need a great Project Manager who can start today
Requirements:
We need someone who can get other people to get things done.
We need attention to detail.
We need someone who can organize complex projects with lots of small pieces.
Your English must be excellent so you are easy to understand and don't miss the nuance.
You need to be able to learn very quickly.
We need you to have an excellent understanding of the internet.
You need basic skills related to digital marketing such as setting up a server account and a wordpress site on it.
You need to understand what a url is, a link, and anchor text.
You need to have an attitude that you will do whatever it takes to get the job done, while staying within all laws and being ethical.
Who We Are
We do digital marketing.
One of the areas we are working on right now is Online Reputation Management.
It is abbreviated ORM
We also own educational websites.
We also help sites rank well in Google.
We do work in Adwords.
We have been doing digital marketing for almost 20 years and are very good at it.
About the Project Manager Position
Pretty much anything in internet marketing might end up being part of your job.
We need you to be given projects and take 100% responsibility for them.
You need to manage other people to get things done.
We also expect you to jump in and do it yourself when you are unable to get someone else to do it on time.
Mostly you should get others to get the work done.
We need you to be able to self study to figure out how to get things done.
We need you to bring solutions to us, not problems.
We will be there when you don't know how to fix things.
We will be there to give you guidance and teach you what we have learned.
I need someone who does not wait for me to tell them what to do, but who goes and gets the project done.
More On The Position
We need you to be available Pacific Standard Time hours from about 10am to 6pm.
You need a really fast internet connection.
You need to be able to work up to 50 hours per week.
You need to love the internet.
You need to be very ethical and honest.
You need to be perfectly comfortable asking direct questions.
You need to be cheerful and fun to work with.
You need your math skills to be excellent in multiplication, division, addition, subtraction and percentages.
You need to be above a beginner level in Google Drive.
You must be highly organized and precise.
You must love the internet.
Salary range: 1.000,00 - 5.000,00 USD
HOW TO APPLY
If you have experience managing people you probably have noticed people who apply, who can not get things done. The simple test below will tell us if you can get work done.
Follow Crazy Directions Below Exactly Get Interviewed and Learn More
Create a free blog on wordpress.com
Create a page (not a post) and title it Page 1.
Make your page 1 the home page of the blog.
Post this video so it shows up on the home page of your blog: https://www.youtube.com/watch?v=8jhcxOhIMAQ
Watch the whole video.
Find the second time he jumps off a diving board into a pool.
About a minute after that you see a girl hugging him. The next girl that hugs him has a ring on which finger? Thumb is 1, index finger is 2 etc. Remember that as the finger number.
Go to 3:30 in the video. Start counting the words from there he says and find the 21st word. Remember that as the 21st word.
Create a second page on your wordpress site.
Put a link from the first page to the second page with the anchor text: linky
On page 2 write the words, "This is a facebook group."
Create a facebook group named: Fruit and Vegetables For Dinner.
On page 2, link the words "facebook group" to the actual facebook group called "Fruits and Vegetables For Dinner".
On page 2 write the 21st word followed by a space, followed by the finger number.
Send an email to inkpaperpenn (at) gmail.com (Remove the (at) and use an @ sign. That is done to prevent spam email from robots.)
Put a link in the email to page 1 of your blog.
Make the subject line exactly your actual skype name, followed by the finger number, followed by the 21st word.
In the body of the email put a link to the job posting where you first heard about this ad.
Then in the body of your email, copy 1 to 15 above and paste them.
Make me a short video of you telling someone who will watch the video to ride their bicycle 2 miles to pick up a sandwich for you, that you will pay them for their time, and explain exactly what you want on your sandwich. I want to see how you communicate to others.
Upload the video to youtube.
Paste a link to the video at the bottom of your email.
Then write in the email what pay rate you need while you are starting and proving yourself the first few months. State this in U.S. dollars per hour.
Follow all steps above exactly and you will be chatted with by me in skype as soon as I have a minute.
If you do every step correctly I will probably interview you within 24 hours.
We need an extremely effective project manager. Please see section above for all details.
This job can be done from anywhere in the world, but we do need you to be available when needed during U.S. work hours.
If you are excellent at the job there is great opportunity for advancement and bonuses.
Deadline for applications: 02.08.2018.