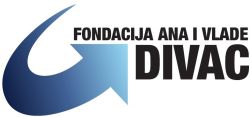 Ana and Vlade Divac Foundation
is searching for qualified applicants for position of
Project Manager for SDGs Social Pillar
Belgrade
Ana and Vlade Divac Foundation is seeking a qualified candidate for a full-time position of Project Manager for SDGs Social Pillar in Serbia. The position is based in Belgrade with significant travel within the country.
Project Manager for SDGs Social Pillar works on implementation of project related to in close cooperation with donors and the Coordinators for Economic and Environmental Pillars of SDGs. The project fosters cross sectoral multi-stakeholder platform on the 2030 Agenda implementation in Serbia – "SDGs for all" with close coordination and cooperation with all relevant stakeholders in Serbia.
Please send your CV electronically by 19.01.2020.
The preferred professional characteristics of the potential candidates are the following:
Qualifications:
University degree (Master's degree is highly desired) in development studies, public policy, public administration, political science, public finance or other related fields;
A minimum of 7 years of extensive working experience in development, program coordination, planning and policy development, policy analysis or related fields;
At least 4 years of direct experience in project management;
Prior experience working with a government organization is an asset;
Prior experience in areas related to national implementation of global frameworks similar to SDGs is an asset;
Good understanding of Sustainable Development Goals (SDGs) and 2030 Agenda implementation in Serbia
Excellent understanding of Serbia's socio-economic situation.
Duties:
Managing and implementing SDGs Social Pillar in Serbia under the Society Wide Dialogue Platform SDGs for all.
Designing the project documents (methodology, application forms, eligibility criteria, etc).
Building consensus among the project stakeholders on key results, expected outcomes and impacts of the project;
Implementing the project activities and monitoring the progress;
Narrative reporting to donors and monitoring project financial resources;
Coordinate and create synergies with other relevant projects and initiatives;
Close cooperation with local self-governments and national government institutions;
Close cooperation with international organizations, CSOs and various bodies related to implementation of SDGs in Serbia.
Provide substantive guidance and support to relevant areas of SDG implementation;
Support to other projects and activities implemented by the Foundation.
All other duties as requested by supervisors.
Skills:
Excellent communication, presentation and interpersonal skills.
Good team player but can easily handle any job individually.
Be highly organized with the ability to meet deadlines.
Ability to deal sensitively with different parties on difficult areas.
Ability to review data, identify and adjust discrepancies.
Understanding of budgetary processes and financial controls.
Fluency in English.
Valid driving license.
Only shortlisted candidates will be contacted.
Deadline for applications: 19.01.2020.