Oglas dostupan i osobama sa invaliditetom
Groupe SOS Pulse raspisuje oglas za poziciju Project Manager. Za obavljanje ovog posla neophodno je dobro poznavanje jezika na kojem je oglas napisan. Ukoliko tekst oglasa ne razumete u potpunosti, savetujemo vam da razmislite da li je ovo pravi posao za vas.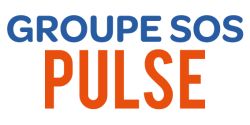 Project Manager
of a Regional Social Entrepreneurship support program
Serbia, Belgrade
GROUPE SOS Pulse
Driven by a dynamic growth and true entrepreneurial spirit for more than 35 years now, GROUPE SOS is, with 18,000 employees, 550 organizations and 950 million turnover, the leading European social enterprise and responds to the challenges of today's society by developing innovative solutions in 8 sectors: Youth, Employment, Solidarity, Health, Seniors, Culture, Ecological Transition and International Action.
GROUPE SOS Pulse is the branch of GROUPE SOS in charge of the development of supporting & promoting programs for entrepreneurs involved in social and environmental innovation. Our network of incubators and experts works alongside entrepreneurs, social & solidarity actors, and public and private organizations in the design and development of projects with impact.
GROUPE SOS Pulse's main activities are to:
Support impact-driven entrepreneurs through an international network of incubators and incubation / acceleration programs (France, Tunisia, Morocco, South Africa, and Senegal soon)
Promote social and environmental entrepreneurship through various programs and events worldwide
Promote the creation of impact innovations within more traditional organizations
GROUPE SOS Pulse is creating a new local office in Belgrade, for the monitoring and development of the "WB6 Lab" project.
Context
As part of a consortium composed by the RYCO (Regional Youth Cooperation Office), SEEYN (South East European Youth Network), Institut Francais and OFAJ (Franco-German Youth Office), GROUPE SOS Pulse launched a program to support social entrepreneurship in the Western Balkans region: the "WB6 Lab" project.
The aim of this program is to open new spaces of reconciliation for the youth of the Western Balkans through social entrepreneurship, making entrepreneurship a tool for economic inclusion and strengthening social cohesion. This program takes place in Albania, Bosnia and Herzegovina, Kosovo*, Montenegro, Northern Macedonia and Serbia.
The WB6 Lab project aims to train and support six local structures (one in each contracting party) to implement a support program for young people in search of a strong social and/or environmental impact, enabling them to turn their idea into reality.
The program consists of an ideation phase, followed by an incubation phase, and with strong regional dimensions (events, mentoring and mobility program, etc.).
Mission and responsibilities
We are looking for our future Project Manager based in Belgrade, under the supervision of the Project Coordinator (based in Belgrade as well) and the Project Director (based in Paris).
The Project Manager will be in charge of the following:
As direct contact with the local structures - and in coordination with the partners' program managers - deliver planned activities according to the defined timeline and budget:

Monitor execution of the program within the local structures selected for conducting the activities (ideation and incubation)
Implement incubation methodologies for social entrepreneurship, in accordance to the local structures needs for their entrepreneurs
Create and promote a regional mentorship program
Support the local structures on the organisation of 3 days Design-Thinking sessions with the local structures trainers

Co-organize, promote and animate several Regional events involving a high number of stakeholders and ensuring the mobility of entrepreneurs and trainers from the six countries
Develop and support the Regional communication strategy
Report about GROUPE SOS Pulse local office activities. Support the local structures in their reporting
Develop and maintain effective partnerships with mostly local and Regional organizations. Search for funding opportunities and sponsors for the project events and activities
Alongside with the Project Coordinator, represent GROUPE SOS Pulse in the region and create new networking and development opportunities
Candidate's education and experience
2+ years in project management (this includes paid voluntary experience) working for/with CSOs
Very good knowledge of Serbian and English (due to international projects)
Strong understanding of the Social innovation ecosystem in Serbia and in the Western Balkans, an experience related to social entrepreneurship would be an asset
Demonstrated ability to track and manage budgets and plan both strategically and creatively to meet project objectives
Ability to establish strong working relationships with civil society, and private sector leaders; government officials; international donors; and other stakeholders
Entrepreneurial mindset with excellent time management skills and ability to prioritize work
You adhere to the values and model of social entrepreneurship and wish to participate in the launch of an ambitious new project
Professional, courteous, motivated with a strong work ethic
Place and Dates
Belgrade (Serbia) starting in February 2020 – One-year contract.
To Candidate
Send your Resume and Cover Letter electronically.
*This designation is without prejudice to positions on status, and is in line with UNSCR 1244 and the ICJ Opinion on the Kosovo Declaration of Independence
Deadline for applications: 05.02.2020.
Prijavite problem sa oglasom
Ukoliko postoji problem sa ovim oglasom (netačne, neažurne informacije ili slično), molimo vas da nam ga prijavite ovim putem.
Vaš komentar je vidljiv isključivo zaposlenima sajta Poslovi.infostud.com i poslodavci neće biti u prilici da ga pročitaju.
Ostavljanjem komentara na ovaj konkurs nećete konkurisati za oglas.
---
Podelite na društvenim mrežama: