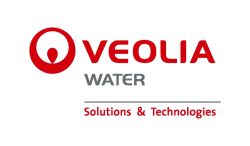 VEOLIA WATER SOLUTIONS & TECHNOLOGIES
Veolia offers the entire range of environmental services in water management, waste management and energy for commercial, industrial and public authorities. Veolia Water Solutions & Technologies, a company within the Veolia Environment group, provides water solutions for drinking water, industrial process water and wastewater with a unique range of differentiating technologies. We offer Design & Build capabilities, turnkey packaged plants and skid systems, maintenance and service, and specialty chemical arrangements.
At Veolia Water Solutions & Technologies we aim to recruit, develop and retain employees, and have built a unique culture and working environment based on our corporate values. We encourage every employee to take an active role in their career and offer training and career development opportunities.
Position:
Project Manager
Belgrade
You will be responsible for:
Ensure projects are undertaken in compliance with local regulations and client's requirement, as well to be completed within budget and time schedule;
Leads and organizes internal team with goal to achieve results set by the management;
Leads, organize and coordinates Design and Work Sub-Contractors to provide best solution within client's requirement, time limit and given budget;
Leads construction team, undertake site inspection duties and manages construction phase related problems;
Represent the Company in front of the Client, Authorities and other stakeholders;
Undertake in-house engineering review to ensure design is safe, economical, efficient and constructible;
In charge of company's H&S policy application and quality control on the Project;
Prepares reports required by the client and the Company and is in charge of preparation of monthly interim certificates and invoices to the client.
The ideal candidate should have:
University degree in Civil or Mechanical engineering or equivalent;
Licence 414 or 432 is a must, Licence 314 or 332 is advantage;
Minimum 10 years of proven experience in the field, 5 years on the position;
Experience of full cycle project within design, construction, installation and commissioning for water treatment and/or infrastructure project;
Availability to travel;
Fluent in English (written, spoken, read);
Proven knowledge and experience in management of Fidic/PRAG type of contract is a must;
Good knowledge in using of: Microsoft Office, Autocad, MS Project;
Organized, responsible, autonomous, goal oriented.
Deadline for application is 28.12.2018.