Protection Data Quality Specialist
Beograd
17.05.2019.
ugovor
puno radno vreme
dostupno osobama sa invaliditetom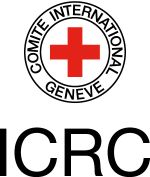 The International Committee of the Red Cross (ICRC) is a neutral, impartial and independent humanitarian organization that works to protect and assist people affected by armed conflict and other situations of violence. To find out more about ICRC mission and its activities visit www.icrc.org
Protection Mission of ICRC
In order to preserve the lives, security, dignity, and physical and mental well-being of victims of armed conflict and other situations of violence, the protection mission of the ICRC aims to ensure that authorities and other actors fulfil their obligations and uphold the rights of individuals. It focuses on the causes and on the consequences of violations and includes activities such as securing human treatment and conditions of detention for detainees, restoring family links between separated family members, alleviating the suffering of the people affected.
Purpose of the post
The Protection Division is a vast operation that covers diverse areas of activity. To support its programs across the globe, it relies on its ability to translate data into usable insights to better respond to the needs of the people affected.
The Data Quality Specialist will require strong attention and a technical competence to ensure the proper application of data policies and the coherence and harmonization of the data. S/he will be responsible for cleaning, structuring, extracting data sets, continuous data quality checking, building queries and designing reports and therefore contribute to the quality of the Protection data management and analysis.
The Belgrade Shared Services Centre is looking for a suitable candidate to fill the following position:
Protection Data Quality Specialist
(location Belgrade)
MAIN RESPONSIBILITIES AND TASKS
Creates structured, high quality and ready to use data sets on a recurring and ad hoc basis using internal and external data, to enable evidence-based decision-making or use of data in daily activities
Assist in developing and applying data quality monitoring tools (dashboards etc.) and contributes to driving the data quality
Apply standards, guidelines and templates for data and analytics, and works on continuous improvement of reporting and analytics
Regularly update existing dashboards and supports the Protection Division to adapt existing dashboards to their needs
Execute controls in the process of validation of statistics
Support colleagues in department in building queries and designing reports
Support the technical usage of mobile data collection applications
Review and optimizes all existing reports
Assist in the tests and upgrades of the Protection ICT tools/solutions and new indicators.
REQUIRED PROFILE
Advanced university degree preferably in Mathematics, Engineering, Computer Science, Statistics, or a similar technical field
At least 2 to 3 years proven experience in a relevant field
Fluent in English (both written and spoken)
Excellent computer literacy (MS Word, Excel)
Knowledge and use of SQL, SSRS
Experience in data analysis and statistical methods
Interest in data, methodologies and passion of bringing it to use for ICRC work
Storytelling ability through visually clear reports and dashboards, both dynamic and static
Ability to adapt to varying workloads and to work under pressure with very short deadlines in a constrained technological environment.
Well-organized, meticulous, creative and open-minded with a scientific approach to solving problems. Team player with strong verbal and written communication skills, particularly with multicultural stakeholders.
ASSET
Knowledge of Python, R or other relevant scripting and programming languages
Knowledge of Tableau
User knowledge of Microsoft CRM
Experience with automated collection and storage of data retrieved through web APIs
Specialized training in performance management systems and measurement approaches
French, Spanish, Arabic language
WHAT WE OFFER
A work and progressive professional development in an exciting international humanitarian environment
An inspiring opportunity to practice your profession in a multicultural organization
Stimulating benefits package
If you are interested in this position, please send us your CV and motivation letter exclusively in English.
Only short listed candidates will be contacted.
Deadline for applications is 17.05.2019.
Medjunarodni komitet Crvenog krsta
SRBIJA, Beograd, Vladimira Popovica 38
PIB: 102474882
Matični broj: 17744968
Više o poslodavcu