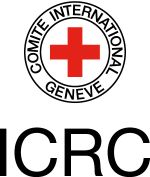 The International Committee of the Red Cross (ICRC) is a neutral, impartial and independent humanitarian organization that works to protect and assist people affected by armed conflict and other situations of violence. To find out more about ICRC mission and its activities visit www.icrc.org
The ICRC has been working in this part of Europe since the early 1990s. The organization strives to respond to the needs remaining from armed conflicts in the region. In particular, it seeks to help clarify the fate of missing persons and to address the needs of their families. Throughout the region, the ICRC visits detainees and works with the authorities and civil society to promote IHL and other humanitarian norms. It supports the development of the National Societies, particularly in strengthening their capacities to respond to emergencies and help families separated by migration or other circumstances restore/maintain contact.
The ICRC Belgrade Regional Delegation is looking for a suitable candidate to fill the following position:
Protection Programme Assistant
(Location Belgrade – Resident position)
MAIN RESPONSIBILITIES
Under the supervision of the Head of Protection Unit, the Assistant supports the implementation of protection activities, mainly in the field of "missing" and "detention". Under the supervision of the regional delegate to police and security forces (PGE), he/she supports the implementation of activities concerning relations with law enforcement agencies. The tasks primarily consists of written and oral translation services internally and externally, as well as various secretarial duties.
In particular, the Protection Programme Assistant will perform the following tasks:
Translate from English to Serbian/Serbian to English: correspondence with authorities, minutes of meetings, reports, notifications, project proposals, contracts, presentations, promotional materials and all other documents related to protection and PGE activities – written translation
Interpret during meetings, sessions, trainings and other activities implemented by the protection department and PGE delegate – oral interpretation
Assist in the organization of meetings, trainings and similar events of the protection department and PGE delegate
Maintain database of external interlocutors relevant for protection and PGE work
Handle internal and external mailing
In complementarity to the delegation's communication officer, contributes to the environment scanning and analysis relevant to protection and PGE work
Provide assistance on the files covered by the protection department and the PGE delegate upon request
REQUIRED QUALIFICATIONS
Excellent command of written and spoken English (preferably a university degree) and Serbian. Knowledge of other languages spoken in the region (Croatian in particular) is an asset;
Good communication skills;
Good organizational skills.
Excellent use of computer skills, inclusive of mastering Office Suite tools (Excel, Word, Power Point)
PERSONAL PROFILE
Strong motivation for humanitarian work
Respect for cultural diversity
Excellent communication skills (oral and writing)
Capacity of adaptation, work in team in a multicultural environment
Team spirit and capacity to integrate a multidisciplinary approach
Administrative and organizational skills (coordination, sharing information, etc.)
Sense of responsibility and confidentiality
Capacities for self-training and integration of new tools and methodologies
WHAT WE OFFER
An inspiring opportunity to practice your profession in a humanitarian and multicultural environment
Progressive professional development
Stimulating benefits package
If you are interested in this position, please send us your CV and Motivation letter exclusively in English.
Only short listed candidates will be contacted.
Deadline for applications is 16.02.2019.