Quality Assurance Specialist
Remote Position
10.10.2019.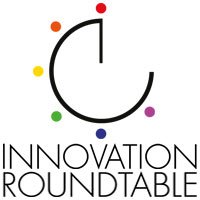 The Innovation Roundtable®, the leading network in Europe for innovation executives in large firms, is looking for a new colleague for the role of:
Quality Assurance Specialist
Remote Position
Who are we?
Innovation Roundtable® is a team of international, enthusiastic, and passionate people who love to take things into their own hands.
We are the leading network for innovation executives in large multinational firms and we organize workshops on various innovation management topics around the world, as well as an annual Innovation Roundtable Summit in Copenhagen attended by 700 innovators.
You can see what our workshops and Summit look like here:
Innovation Roundtable Workshop & Innovation Roundtable Summit
How do we work?
We believe in remote work. Our team works from various places around the world, and you yourself would be able to work from the comfort of your own home, your favorite cafes or local, shared working spaces. We look for people with the right skills, not with the right address.
What is the job?
Your main responsibilities would revolve around testing our online network, that is built using Drupal, and ensuring that it meets all necessary specifications and requirements – but also take part in envisioning changes, supporting users, and doing research (and possibly even development) for new functionalities:
You would be in charge of testing, identifying, analyzing and reporting potential defects and bugs, as well as resolving such issues. You would ideally also take part in envisioning new developments, and conducting technical research to prepare for the development of new functionalities. If you have sufficient drupal skills you can develop submodules for the site. And finally supporting users with specific issues. You would be wearing multiple hats related to our online network and potentially dealing with our other websites and with other IT and tech-related tasks.
In case you have drupal development skills – and the agency agree with us that you can develop submodules or functionalities – the job description can be adapted to include less user support and other aspects, enabling more time on drupal research and development.
Your main responsibilities would be to:
Test new functionalities before they are deployed to our online network, InnovationRoundtable.online, that is built using Drupal
Perform A/B testing
Run periodic health-checks of the online network website to make sure that everything is running properly
Report issues to the developers and the product owner of InnovationRoundtable.online and suggest improvements: it is essential that you can communicate in a clear and structured way
Take ownership and escalate support cases based on severity levels and associated business risk assessments
Envision and align on product changes in ways that create value for customers in communication with internal Innovation Roundtable stakeholders (Head of Marketing, InnovationRoundtable.online Product Owner, Sales and Video Production Team)
Conduct technical research for the development of new functionalities
Develop the first version of submodules or new functionalities for integration by the agency – if your skills allow this and the agency agree to this
Resolve user support requests on the online network (such as accessing the online network and inquiries regarding licensing – over chat, email or phone)
Understand customer needs and link them to workflows in our product (the online network)
Support internal teams in uploading content to InnovationRoundtable.online
Take part in fixing issues related to other websites for the company and other ad hoc tasks
What do you need to do this job well?
Good technical knowledge
Excellent organizational and problem-solving skills
Clear spoken and written English
Experience with product management for a digital product
Ability to effectively communicate with all internal stakeholders from Sales, R&D, Marketing and developers
CRM knowledge
Excel proficiency
Big plus if:
You know Drupal and you have experience in coding (maybe you have worked as a full stack developer, or back-end developer before)
You have knowledge of JIRA
You have knowledge of Customer Support software such as Zendesk
You have basic video editing skills
What do we offer?
High level of responsibility from the get-go
An opportunity to work for the leading international network of innovation executives
A key role in the successful development of our online network
Hands-on experience with product management and related tools
A chance to enhance your skill set by facing various types of tasks
Ability to work remotely in an international work environment
Full-time employment
What about your future?
We are a growing company with plenty of opportunities. (We are no. 608 on the Financial Times list of the 1000 fastest growing companies in Europe.) The right candidate will have a chance to get involved in tasks related to quality assurance, quality control, and many more. And the most important – an opportunity to become a part of the international team of enthusiastic, positive, professional and open-hearted people.
Interested?
We review applications continuously, so apply as soon as possible and make sure to attach both your CV and Motivation Letter in English (in PDF format).
We look forward to receiving your application!
Deadline for applications: 10.10.2019.
Innovation Roundtable
Innovation Roundtable is an events company based in Copenhagen which facilitates links between innovation managers, in a setting where they can learn about best practices from executive speakers, discuss selected innovation topics, and share experiences with peers. We are a team of international, enthusiastic and passionate people who work from all over the world. Every year we organize a range of conferences with 150-200 attendees on various innovation management topics in Europe, China and USA…
Više o poslodavcu