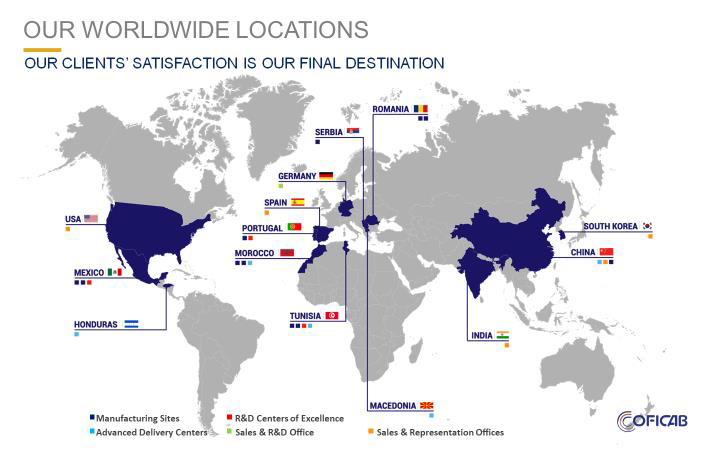 Quality Customer Specialist
Šimanovci, Belgrade
Job Purpose:
As our Quality Customer Specialist your job purpose is to lead the customer's claims management process and provide effective and proactive incentives and support for problem-solving and improvement proposal in order to guarantee high level of customer satisfaction.
Your Key Challenges are to:
Prepare and coordinate customer audits, visits, documents and communicate audit/visit results. Undertake appropriate actions and containment plans and oversee its progress and effectiveness to avoid deviation reoccurrence
Communicate customer's claims to concerned parties. Animate claim treatment meeting to investigate customer complaints and perform initial analysis. Communicate 3D report to customer including defined containment actions
Track customer complaints, requests, if needed, samples and nonconforming products quality analysis and perform complete analysis with further tests in order to identify nonconformity & no detection root causes
Prepare and communicate to customers 8D report on time including root causes analysis, corrective and preventive action plans
Communicate action plans to involved teams and follow up its progress and effectiveness. Update the claim summary according to actions progress. Close the claim according to actions completion and validation
Review regularly claim summary with concerned parties and provide proactive and effective support to enhance customer satisfaction
Plan, prepare, communicate and review Quality Customer KPI's and define accordingly continuous improvement plans of processes, procedures and systems to meet the Quality Department and the Company's objectives
Stop the production in case of non-conformity and take appropriate decisions according to the non-conformity product treatment procedure
Educational Requirements:
Bachelor's degree, preferably in industrial and technical fields (mechanic & electric)
Required Experience:
Preferably 3 years in similar position in industrial environment (automotive sector is desired)
Skills required to perform the job: Quality standards and system regulations (ISO), Customer quality standards, Manufacturing processes and associated technologies, Harnesses manufacturing process awareness, Audit techniques and practices, Quality tools (FMEA, SPC, Root Cause Analysis, etc.), 8D process and techniques, Continuous improvement techniques, Analytical and problem-solving skills, Risk Management, Customer relationship management.
Language & Software Skills:
MS Office Software (Excel, Words, PPT) and MES, ERP applications
English is a must.
Behavioral Competencies:
Communication, building relationships, self-development, managing performance, personal effectiveness, business skills,.
If you feel you're the right candidate for the role as our Quality Customer Specialist then please click 'apply' now!
We'd love to hear from you!
Deadline for applications: 14.01.2020.