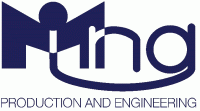 MING KOVAČNICA A.D. NIŠ
MING d.o.o. is a family-run Company established in 1990, as the Production & Engineering Company with the Registered Office in Belgrade. In order to meet market requirements, Ming d.o.o. expanded its capacity by purchasing the factory in the city of Nis in 2006, which, thanks to its 150-year long forging tradition, complies with long-lasting technical&technological development of Ming Company.
Today, the Company employs 180 people and its entire production is conducted at the factory in Niš. The Factory consists of two units: Forge Shop and Machining Facility, occupying the surface area of 32 000 square meters.
Throughout the previous years, we have continuously expanded our product range. Since our goal is to satisfy the new demands of ever-growing market we are steadily expanding our product range. We export over 95% of our products, mostly to EU countries. For many years now, we have successfully exported our products to Germany, Czech Republic, Poland, Slovakia, France, China, Russia and Turkey.
We are dedicated to success, readily accepting new technologies and constantly improving our products. We have realized a well rounded manufacturing process from the design to the final product.
High motivation, commitment and competence of our employees guarantee a supreme quality of each and any product coming out of our company.
Expanding of product range result needs for new employees.
So we are looking for:
QUALITY MANAGER (QM)
In Niš
Job focus
Creation and maintenance of quality management documentation, e.g. Process flowcharts, FMEA, QM plan
Implementation of employee training and instructions
Planning, implementing of documents and defining of measures for internal audits
Creating and maintaining the internal audit plan on annual basis
Audits from the customers
Supplier evaluation using the specified processes
Your skills
Successfully completed technical studies, alternatively technical training with additional training in quality management
Several years of management experience in quality management, preferably in international automotive industry with good technical and commercial understanding
Experience in dealing with suppliers, authorities and internal staff
Knowledge of DIN EN ISO 9000.ff, VDA 6.3, QS 9000, ISO / TS 16949 and DIN EN ISO 14001
Knowledge in Six Sigma, Kaizen, Poka Yoke
Good German or English skills in spoken and written
Open minded and communicative leader
High sense of responsibility, as well as autonomous, quality-oriented and reliable working methods
We are offering
Very good financial conditions with lot of benefits
Not fixed working hours
Education in country and abroad
Perspective job because of fast growth of company
Please send your CV electronically or via the address:
MING d.o.o., Bulevar Nikole Tesle 3/200, 11 080 Beograd,
MING KOVAČNICA , Bulevar 12.februar 95, 18 000 Niš.
Deadline for applications: 13.02.2019.