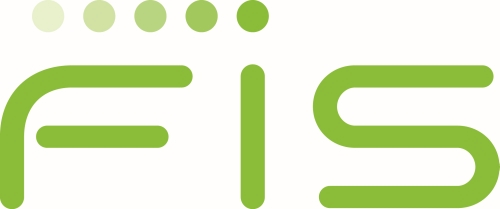 Quantitative Developer

Belgrade
Are you curious, motivated, and forward-thinking? At FIS you'll have the opportunity to work on some of the most challenging and relevant issues in financial services and technology. Our talented people empower us, and we believe in being part of a team that is open, collaborative, entrepreneurial, passionate and above all fun.
About the team
FIS has strong ability in fields of both financial and physical commodity risk management. Aligne – trading and risk management for commodity trading – is providing strong support for financial and specific gas and power physical risk requirements. Another FIS product - XDM – is a portfolio management and optimization tool for gas and power energy systems and provide comprehensive portfolio optimization for physical assets. Your role as the quantitative analyst / developer is to help develop, maintain and support our calculation engine – in both Aligne and XDM - which is a highly engineered product capable of conducting complex risk and optimization calculations.
What you will be doing
Development of mathematical models for the efficient pricing of complex physical & financial products.
Maintaining and developing complex energy products including physical purchase & sales of energy commodities, natural gas storage, power transmission and gas pipeline transportation.
Support of the sales process to prospects and development of our relationships with clients.
Verification of existing models.
Communication with clients to explain methodology and prove correctness of calculations.
Presentation of your quantitative ideas and participation in discussions regarding financial engineering.
What you bring
Bachelor's degree in science, preferably Mathematics
Exceptional mathematical skills
Solid software engineering skills
Familiarity with the theory / math behind VaR and PFE calculations
Financial risk management business understanding
English language proficiency
Added a bonus if you have
Knowledge of optimization models, specifically for energy assets would be an advantage
Working knowledge of treasuries bonds and zero-curves would be an advantage
The successful candidate will be confident in their mathematical skills, financial engineering ability, desire to use technology to solve complex problems and wish to develop a comprehensive understanding of quantitative financial risk management.
What we offer you
A work environment built on collaboration, flexibility and respect
Competitive salary and attractive range of benefits designed to help support your lifestyle and wellbeing (including private healthcare, 24 days of vacation, work from home – 4 days per month, etc.)
Varied and challenging work to help you grow your technical skillset
We look forward to receiving your application. Please use only the button below in order to apply (only complete online applications will be considered)
FIS is committed to protecting the privacy and security of all personal information that we process in order to provide services to our clients. For specific information on how FIS protects personal information online, please see the FIS Online Privacy Notice.
Deadline for applications: 20.12.2018.