Real Time Monitoring and Staff Planning Specialist
Beograd
03.08.2021.
ugovor
puno radno vreme
dostupno osobama sa invaliditetom

Most people see a day bed.
You see opportunities to put a smile on a customer's faces.
Real Time Monitoring and Staff Planning Specialist, Customer Support Centre, IKEA South East Europe
You see things a little differently. So do we. We offer positions that will challenge your skills and let you grow. Come see things a little differently with us.
About you
Good knowledge and experience of staff planning.
Experience of forecasting methods and processes.
Experience of working in a customer-focused service industry, preferably retail.
Experience with and knowledge of scheduling software used in the unit.
Self-reliant, motivated and persistent with a proven ability to work as part of a team as well as independently.
Computer proficiency with intermediate MS Excel skills.
Ability to communicate confidently and clearly in the local language(s) and English.
Demonstrated ability to co-ordinate people and tasks, follow up and work with a sense of urgency.
Strong attention to detail.
About the job
Your task is to secure timely posting of the staff work schedules to ensure the required service level for all non face-to- face customer contacts. Continuously seek and co-ordinate business opportunities through optimised staff planning that focuses on IKEA co-workers, customers and the IKEA business.
About the assignment
You will:
Understand the unit action plan and actively contribute in achieving the goals.

Contribute to the complete staff planning process from forecasting to the execution of the schedules in order to respond to co-worker, customer and business needs.

Identify possible improvements in the staff planning process and escalate any potential deviation from the scheduled or actual hours in the agreed financial framework.

Monitor and follow up that national labour rules and internal requirements and guidelines are implemented in the staff planning process and that they are reflected in co-workers schedules.

Monitor KPI's to ensure resources are efficiently utilised to balance all workloads.

Co-operate with Human Resources by advising on recruitment to secure stable staffing with the right competence and ensure an excellent onboarding of new co-workers.

Responsible for the utilisation of staffing systems and tools in the Customer Support Centre, and for ensuring they reflect optimised staff planning practices.

Support Team Leaders frequently to ensure adaptation and improvement of the daily schedules that are within the forecasted hours and have updated co-worker availability and skill levels.

Support in administrative tasks associated with staff schedule creation, management and follow up.

Take own initiative for learning and develop my competence. Understand that my development is my own responsibility.
IKEA South East Europe is an exciting and empowering region with great growth agenda in all countries – Croatia, Romania, Serbia, Slovenia and Ukraine. We currently operate 6 stores and we will open 1 new one in the upcoming period.
We strongly encourage and warmly welcome applications of people of all cultures, backgrounds and experiences because we believe that diversity in IKEA makes us stronger.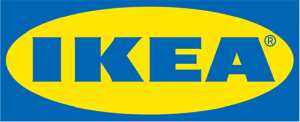 IKEA Srbija d.o.o.
Prešli smo dug put od trenutka kad je 1943. godine Ingvar Kamprad osnovao kompaniju IKEA. Od sitnog švedskog biznisa, gde su se proizvodi prodavali putem kataloga, IKEA je postala jedan od najpoznatijih svetskih brendova za uređenje doma. Robna kuća IKEA Beograd Istok otvorena je 10. avgusta 2017. godine. U svom asortimanu robna kuća ima oko 9.500 funkcionalnih i pristupačnih proizvoda za uređenje prostora i doma po cenama toliko niskim da ih može priuštiti većina građana. Kompanija IKEA…
Više o poslodavcu