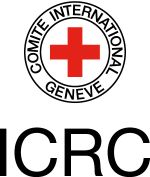 The International Committee of the Red Cross (ICRC) is a neutral, impartial and independent humanitarian organization that works to protect and assist people affected by armed conflict and other situations of violence. To find out more about ICRC mission and its activities visit www.icrc.org
The ICRC Belgrade Regional Delegation is looking for a suitable candidate to fill the following position:
Regional Data Analyst
(Location Belgrade - Resident position)
Purpose of the post
Strengthen the ICRC's capacity to ground its protection response and its protection dialogue and policy on a solid evidence basis in the EURASIA Region.
Ensure a rigorous methodological approach to data collection, both qualitative and quantitative, and to processing data analysis, and visualization.
Build capacity in evidence-based approaches to support Protection operations.
Main duties and responsibilities
Under the supervision of DATA Coordinator (OP/PROT/DATA), the analyst would work under guidance of the Evidence-based Protection Advisor in Geneva, and in close coordination with the Protection coordinators in the areas of responsibility.
Ensures rigorous methodological approach both qualitative and quantitative to data collection, analysis, visualization and reporting that will provide an in-depth understanding about the humanitarian situation related to Protection situation and ICRC's activities in the Region.
Contributes to the reflection, development and implementation analysis to help optimize and strengthen evidence based protection, regional strategy and operational dialogue.
Supports Protection teams to identify and develop opportunities to use data analysis to transform information into insights that can support operations.
Builds reports, dashboards and visualizations combining quantitative and qualitative methods and produces visual and reader-friendly analytics.
Performs ad-hoc researches and data extraction requests, and explores new data sources and analytical techniques.
Supports Data Analysts based in the delegations, contributes to the sharing of ideas and methods across the region (including organization of workshop).
Supports the Regional Data Managers with analysis of regional priorities, providing advice on consistent data collection and identifying points to be standardized. Mainly in the topics related to migration, missing migrants, access to education and a broader approach to activities related to the deprived of freedom.
Contributes to the mapping of available regional external data resources, and builds partnerships with other organizations based in the Region.
Links up with other teams across the ICRC to ensure a multidisciplinary approach to data analysis.
He/she is the main focal point on the region to link to external organizations and partners in the topics related to data and information management.
Contributes/supports response to emergencies in Areas of Responsibility
Education and experience required
University degree in Computer Science, Statistics, Economics, Social Science or similar with at least 7 years of experience or graduate degree with at least 2 years of experience in data analysis and/or research.
Excellent command of English, French or Spanish an asset.
Experience in data analysis and statistical methods.
Storytelling ability through visually clear reports and dashboards, both dynamic and static.
Fluency to SQL and Python/R, or any other relevant scripting languages
Computer proficiency, knowledge of specific data analytics software.
ICRC experience in Protection Data Management an asset
Very good written and oral communication skills
Required profile
Interest in data, methodologies and passion of bringing it to use for Protection and ICRC work.
Ability to adapt to varying workloads and to work under pressure with very short deadlines in a constrained technological environment
Well-organized, meticulous, creative and open-minded with a scientific approach to solving problems
Team player with strong communication and intercultural skills
Good written and oral communication skills in English (French or Spanish an asset).
Assets
Previous experience working in humanitarian settings, assessments methodologies and conflict analysis.
Experience dealing with quantitative analysis of conflict.
Experience with automated collection and storage of data retrieved through web APIs.
Exposure to Natural Language Processing techniques.
Good presentation skills and experience training others.
What we offer
An inspiring opportunity to practice your profession in a humanitarian and multicultural environment
Progressive professional development
Stimulating benefits package
Interested candidates fulfilling the above criteria should submit their CVs and Motivation letters exclusively in English.
Only shortlisted candidates will be contacted.
Deadline for applications: 16.12.2018.