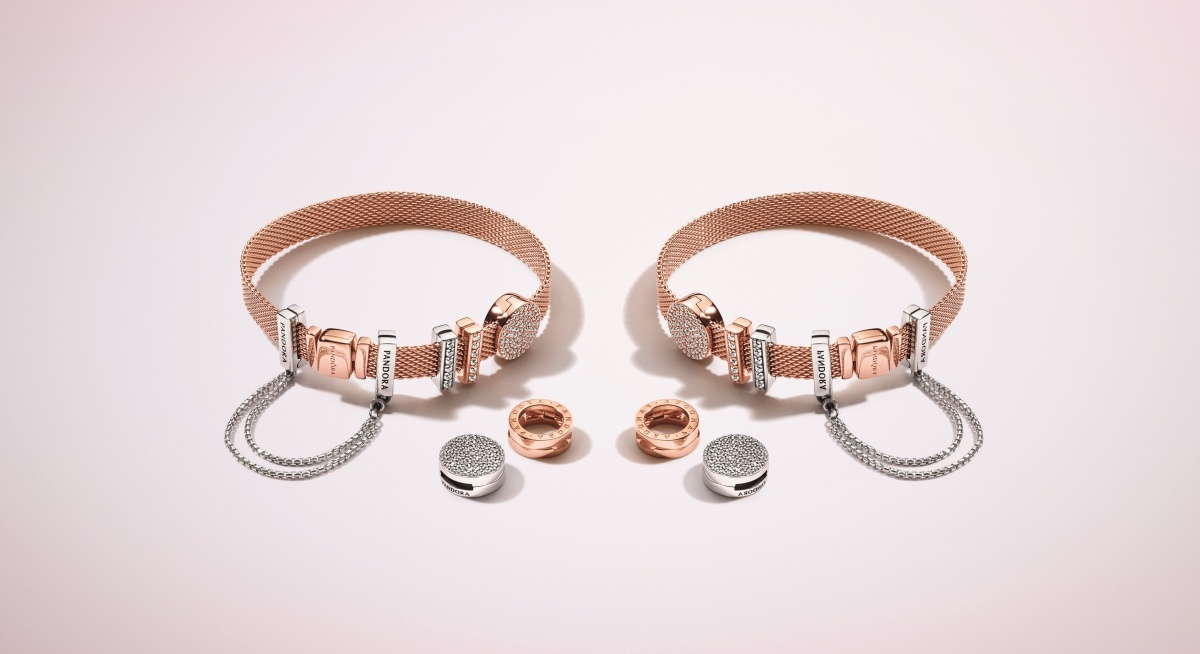 PANDORA is a world-famous brand of high quality, hand-made jewelry with affordable prices. PANDORA designs and manufactures jewelry from precious metals. It inspires women around the world to express their individuality and personal style. Romantic and feminine jewelry is designed to celebrate the memorable moments in the life of every woman. By combining traditional craftsmanship with modern technology, PANDORA's unique, delicate and distinctive design is sold in more than 100 countries on six continents in over 9,300 retail locations, including more than 1,800 conceptual stores. It was founded in 1982. with headquartered in Copenhagen, Denmark.
Clips DK is the general distributor of PANDORA jewelry on the Serbian market. We are looking for professional with experience in retail store development and operations who has worked in a fast-paced environment and has a passion for working in retail and enhancing customer experiences, to successfully fill in the position of
REGIONAL RETAIL MANAGER
Main purpose of job
You will be responsible for assisting General Manager in all retail store operations and for ensuring the functioning of existing PANDORA stores as well as opening new stores so that they maintain the overall mission and values of the company.
This is to be achieved through high standards of coaching, relationship management, sales & service training, visual merchandising, stock management and retail operations. Candidates will also need to demonstrate experience of working to KPIs and be motivated by working towards targets
He/she guarantees an excellent service within the stores, ensuring all the proper in-store operations (way of selling, set-up and visual display, product assortment, stock, etc.) in order to offer an exceptional customer experience and guarantee the image of the brand.
Responsibilities
In this position your main responsibilities will include without limitation the following:
SALES
Stimulate stores sales growth and maximize volume and revenues by using available tools in order to achieve target and KPIs.
Coach and lead store managers and store teams, to maximize sales through high standards of operational execution.
Constantly review store sales numbers, cost of inventory, operational expenses and inventory loss.
OPERATIONS
Oversee retail store operations including web shops, visual merchandising standards and customer service
You will serve as the liaison for the field with shops manager, providing operational perspective and support. Conduct regular store visits, control aesthetics, order and cleanliness of stores
Responsible for the effective planning and execution of stores openings and handovers by coordinating support services (e.g. IT, Operations, Training, Marketing, Merchandising, etc.).

Responsible for inventory control, loss prevention and determine optimal stock levels to build figures without overstocking.
TEAM
Recruit, hire, motivate and coach a sales team

Build strong relationships with different levels of store manager and adapt/tailor style of coaching and mentorship to accommodate the varying needs across selling, people management and development, stock and operational excellence and visual merchandising

Deliver on the job training to frontline sales teams (way of selling, product knowledge, customer service, visual merchandising, POD and systems, policies and procedures).

Ensure procedures, policies, legal requirements and ethical standards are followed to ensure company assets are protected.
Requirements
Key qualifications for this position include, but are not limited to:
University degree or equivalent
5 years retail operations experience preferably in jewellery/luxury store
Previous Regional/International experience and exposure is a plus
Strong technical skills and computer knowledge especially MS office
Fluency in English is mandatory
Driving licence, active driver
Profile:
Strong work ethic, complemented by positive, can-do attitude—must be self-driven and prepared to work in "start-up" environment
Ability to identify opportunities, diagnose issues and develop new business processes
Ability to lead direct reports and cross-functional teams through issue analysis and resolution
Customer focused and passion for work and the product.
Ability to prioritize and manage time wisely in a fast-paced environment.
If you're looking for a challenging, fast-paced and rewarding opportunity and this position sounds interesting, please submit your resume for consideration.
Please note that only short-listed candidates will be contacted.
Deadline for applications: 24.01.2020.