Road Logistic Service Centre Manager
Beograd
05.12.2020.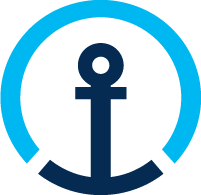 Road Logistic Service Centre Manager (m/f)
Belgrade
If you are interested in implementing the strategy for development of the Road Logistic Center in line with Kuehne+Nagel and/or Global SSC strategy and policies, do not hesitate to learn more about this vacancy.
Your Role
You will be responsible for developing and maintaining the business of the Road Logistic and also recruit, manage, motivate and guide the employees of the Road Service Center on site.
Key Responsibilities:
Planning, reporting and organizing further growth of the Road SSC program in Belgrade
Responsible for the development of people within the Road department
Implementing a DNA into the organization striving for continuous improvement while focussing on KPI performance
Organizing trainings on continuous improvement based on lean principles
Ensure all SLA with respective partnering countries on all processes are met
Redefining & Enhancing processes and procedures on new process implementation and process streamlining
Ensuring timely and comprehensive communication with key stakeholders, peers and management
Identify potential for standardization within wide range of process and system landscape and actively promote these ideas
Further enhance the existing KPI and SLA reporting with respective Reporting specialist to meet

Internal SSC requirements towards headcount meeting workload
Business partner requirements towards KPI performance
Monitoring on plan versus target on FTE growth and streamlining

Continuous monitoring and evaluation of employees in order to maintain quality
Rotate staff as needed, in order to manage knowledge efficiently and effectively
Your skills and experience:
Excellent knowledge and command of English
More than 5 years of experience, including managing a team of 15 or more associates
Excellent planning and organizational skills
Leadership and motivational skills
Ability to direct and guide the people and process
Demonstrable proficiency of Microsoft Office
We offer exciting position in a dynamic and motivated team, development possibilities and a nice working atmosphere.
With more than 82,000 employees at 1,300 locations in over 100 countries, the Kuehne Nagel Group is one of the world's leading logistics companies. Its strong market position lies in the sea freight, airfreight, contract logistics and overland businesses, with a clear focus on providing IT-based supply chain management services.
Kuehne Nagel is operating three Shared Service Centers (SSC) worldwide. The Shared Service Center EMEA, based in Belgrade, is serving the regions Western Europe, Middle East and Africa as an internal service provider, being responsible for the handling and execution of operational tasks within the organization. The SSC Belgrade was founded in 2009, with a significant growth since then and nowadays employs more than 1.000 employees for more than 40 different countries in Western Europe, Middle East and Africa. The SSC performs global and standardized processes mainly back office tasks, for the internal customers.
Since 1890, when the business was founded in Bremen, Germany, by August Kuehne and Friedrich Nagel, Kuehne + Nagel has grown into one of the world's leading logistics providers. Today, the Kuehne + Nagel Group has some 1,300 offices in over 100 countries, with around 89,000 employees. We deliver integrated ... Saznajte više
Beneficije
Nagrade, bonusi, pokloni
Fleksibilno radno vreme
Dobrovoljno zdravstveno osiguranje
Obuke, konferencije
Timska druženja
Sport i rekreacija
Hrana i piće
Organizovan prevoz
Više o poslodavcu