Robotic Process Automation Champion
Beograd
02.12.2020.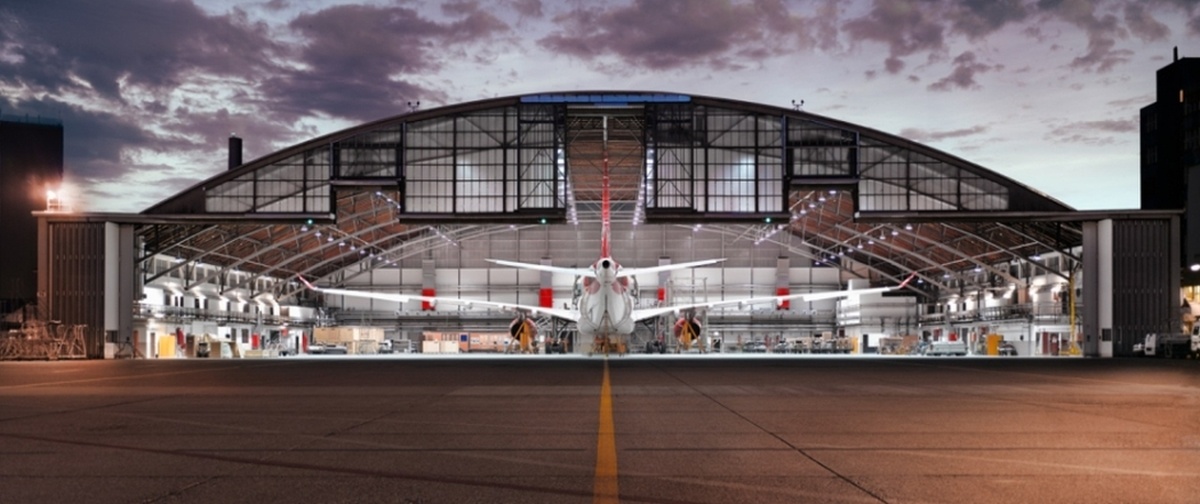 Join us in our Excellence Center in Belgrade!
Headquartered at Zurich Airport in Switzerland, SR Technics is one of the world's leading independent providers of technical services for the civil aviation sector. It provides services to about 500 airline customers through an extensive network of international operations and sales offices in Europe, America, Asia and the Middle East.
Part of SR Technics' vision is to have a global footprint that brings SR Technics closer to our customers wherever they are in the world, with the right services and know-how in the right place.
Robotic Process Automation Champion
The Robotic Process Automation (RPA) Champion promotes, plans and works with the business digital community and vendors to develop and deploy robotic-driven services to meet the company's process automation goals. The RPA Champion is responsible for identifying and assessing, together with the digital community, opportunities across the company for automation. The position holder is also responsible for oversight and governance of robots once operational.
Your responsibilities:
Provide support for robotic process automation (RPA) strategy development
Build relationships within business areas to promote the process automation function
Foster and develop the business digital community to work as a team to identify and develop new RPA opportunities and fulfil the RPA initiative goals
Act as a subject matter expert on RPA to provide advice to stakeholders when needed
Drive Automation Change Management within the company
Manage the RPA process candidate portfolio, including periodic oversight of process intake, assessment, resourcing, deployment and tracking
Articulate and deliver a proposal plan for sprints including business case
Plan sprints with digital community and vendor
Support process optimization activities for selected candidates
Manage vendor deliverables
Liaise with process subject matter experts during sprints to ensure process is defined, and robot is tested prior to deployment into production
Develop a benefits realization plan for automated processes linking to business case goals
Work with stakeholders in IT and audit to ensure adherence to enterprise compliance, risk management and information security guidelines
Keep up to date with new tools, techniques and best practices in the industry and works to incorporate them in the organization where relevant
Plan the sourcing of needed resources in order to maintain service levels and keep with process automation growth
Engage the appropriate resources to solve issues in production
Your profile:
To fulfill this position successfully, your qualifications must include:
Strong understanding and/or working knowledge of robotic process automation tools like UI Path
Experience running projects, preferably in the area of RPA
Demonstrated effectiveness in developing plans, prioritizing activities and driving execution
Experience in process optimization, process redesign, process analysis and process management.
Exposure to continuous improvement methodologies such as Lean and Six Sigma and performance measurement
Ability to collaborate with multiple stakeholders and cross-functional teams
Excellent facilitation skills with experience in stakeholder management
Ability to successfully motivate diverse and complex teams
Experience working with third-party service providers
Bachelor's degree in computer science preferred
Business analyst experience or experience in developing macros or automation tools preferred
Excellent verbal and written communications skills in English (C1 level); German is a plus
Your chance:
An attractive position in a global and dynamic company in the aircraft maintenance business
Competitive employment conditions
Opportunity for professional and personal development
Thank you for your interest.
By submitting your application, you give your consent that all personal data you have submitted here may be processed by us for the purposes of candidate selection process in our company.
Please note that only candidates who meet the listed requirements will be contacted.
SR Technics Services d.o.o.
Ko smo mi?
SR Technics pruža usluge održavanja, popravke i remonta aviona, motora i avio komponenata (MRO) i sarađuje sa preko 500 avio kompanija, avio lizing kompanija i proizvođača originalne avionske opreme. Sedište kompanije je u Cirihu, Švajcarska. Više od 80 godina, SR Technics pruža izuzetan kvalitet usluga i efikasna tehnička rešenja, zbog čega smo vodeća globalna kompanija u ovom sektoru avio idustrije. Verujući u moć umrežavanja i sinergije, SR Technics gradi dugoročna partnerstva ... Saznajte više
Iskustva zaposlenih
"U kompaniji SR Technics Services radim od septembra 2018. godine. Trenutno vodim tim koji je deo Training Services odeljenja koji razvija moderna rešenja za obuku ljudi koji rade u avijaciji kao i inovacije ... " Pročitajte celo iskustvo
Beneficije
TRENINGE U ZEMLJI I INOSTRANSTVU, PROFESIONALNO USAVRŠAVANJE I RAZVOJ, KOLEKTIVNO ZDRAVSTVENO OSIGURANJE.
Više o poslodavcu