SAP Basis and Interface Specialist
Beograd
13.06.2019.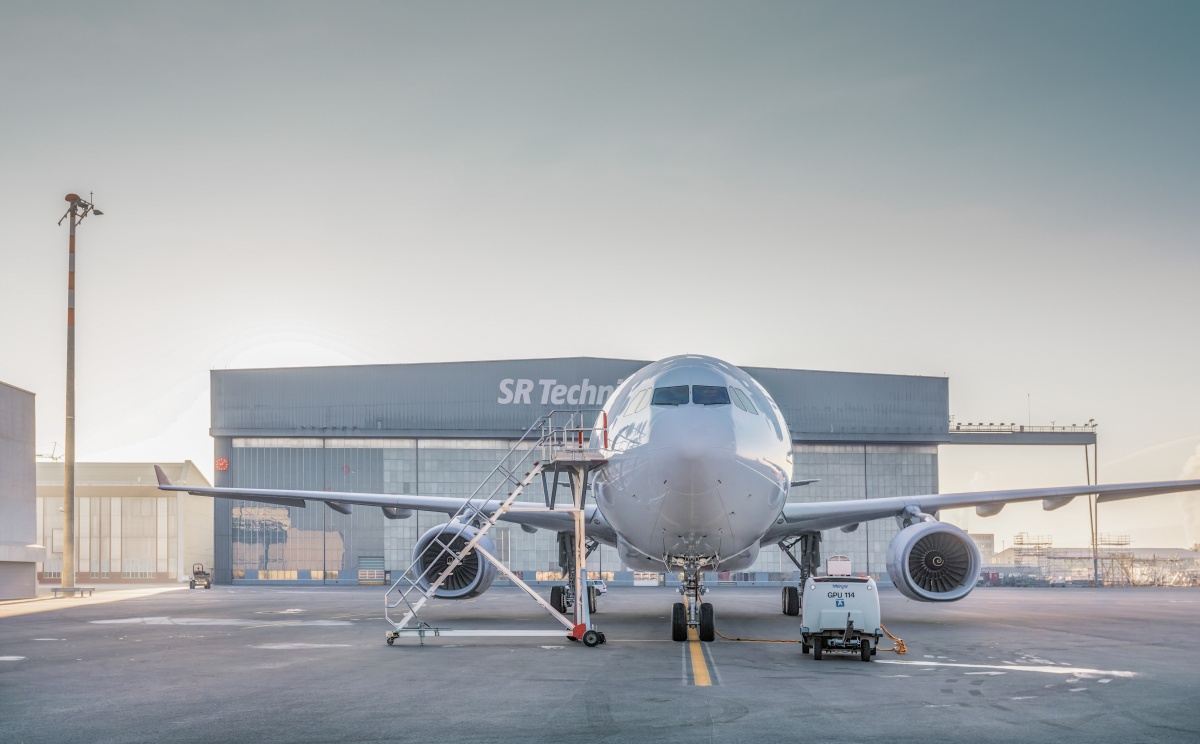 Join us in our Excellence Center in Belgrade!
Headquartered at Zurich Airport in Switzerland, SR Technics is one of the world's leading independent providers of technical services for the civil aviation sector. It provides services to about 500 airline customers through an extensive network of international operations and sales offices in Europe, America, Asia and the Middle East.
Part of SR Technics' vision is to have a global footprint that brings SR Technics closer to our customers wherever they are in the world, with the right services and know-how in the right place.
SAP Basis and Interface Specialist
Belgrade
This position is responsible for delivery of daily SAP basis tasks. This also includes maintenance of authorizations in alignment with GRC department. Daily monitoring of interfaces, supporting and troubleshooting is also part of activities this position has to perform. All tasks performed must be aligned and in cooperation with internal departments and outsourcing partner.
Your responsibilities:
Participate or manage projects according to assigned role
Provide Worldwide System Monitoring and Support
Coordinate the technical and operational work with external partners, integration, changes, requests, focus on the system operation
Participate in 24x7 on-call commitment and availability for evening and weekend working is required.
Maintain standard operating procedures and documentation
Provide System maintenance, 2nd/3rd level support.
Provide installation, configuration, integration, upgrade and testing services for new projects and on-going maintenance for SAP environments.
Perform all tasks related to SAP Basis, authorizations, PI/XI interfaces, optimization, security, upgrade, assessment, etc
Your profile:
To fulfil this position successfully, your qualifications must include:
Bachelor's degree in Business or Computer Science or equivalent experience required
Good communication and presentation skills.
Capable of working in team or individually
Basic Planning and organizing skills
Strong networking skills with ability to easily establish good relationships with others.
Mandatory experience in SAP Basis administration
SAP Basis trainings are desired (ADM100 or advanced courses for SAP Basis)
Knowledge in administration of SAP Solution Manager and administration of SAP Enterprise Portal
Knowledge in performing client copies, system refreshes and SAP troubleshooting.
Experienced in SAP Correction and Transport System (TMS) and SAP Security management
SAP Interfaces experience and trainings are desired (BIT 400, BIT 402, BIT 403, BIT 460)
SAP roles and authorizations are desired.
Experience in management of outsourcing partner and cloud infrastructure is desired
Familiarity with system-related topics for SAP and other systems:

Netweaver Environment
Unix Servers
System Landscape Directory
Web Application Server
Enterprise Portal
Internet Transaction Server
Single-Sign On
Solution Manager
Your chance:
An attractive position in a global and dynamic company in the aircraft maintenance business
Competitive employment conditions
Opportunity for professional and personal development
Thank you for your interest.
By submitting your application, you give your consent that all personal data you have submitted here may be processed by us for the purposes of the selection process in our company.
Please note that only candidates selected for the interviews will be contacted.
Deadline for applications: 13.06.2019.
SR Technics Services d.o.o.
Ko smo mi?
SR Technics pruža usluge održavanja, popravke i remonta aviona, motora i avio komponenata (MRO) i sarađuje sa preko 500 avio kompanija, avio lizing kompanija i proizvođača originalne avionske opreme. Sedište kompanije je u Cirihu, Švajcarska. Više od 80 godina, SR Technics pruža izuzetan kvalitet usluga i efikasna tehnička rešenja, zbog čega smo vodeća globalna kompanija u ovom sektoru avio idustrije. Verujući u moć umrežavanja i sinergije, SR Technics gradi dugoročna partnerstva ... Saznajte više
Iskustva zaposlenih
"Nakon više godina provedenih na poziciji inženjera avionskih komponenti, gde sam bio zadužen za komponente instalirane na različitim sistemima aviona, 2018. sam postao Account Manager za dva naša klijenta. ... " Pročitajte celo iskustvo
Beneficije
TRENINGE U ZEMLJI I INOSTRANSTVU, PROFESIONALNO USAVRŠAVANJE I RAZVOJ, KOLEKTIVNO ZDRAVSTVENO OSIGURANJE.
Više o poslodavcu