Safety & Security Manager
Beograd
20.05.2021.
ugovor
puno radno vreme
dostupno studentima
dostupno osobama sa invaliditetom

Most people see a children's stool.
You see opportunities to grow a business.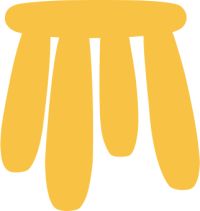 Safety & Security Manager, IKEA South East Europe, Store Belgrade, Serbia
You see things a little differently. So do we. We believe that what you value is more important than what your CV says. We offer positions that will challenge your skills and let you grow. Come see things a little differently with us.
About you
In this job we believe you understand local/national laws and regulation. You have knowledge on how to train and educate large groups. You are self-reliant with a proven ability to work as part of a team as well as independently, also you have good analytical and numerical skills. You have social skills and high accessibility, also fast perception and ability to implement requests at short notice.
You have ability to:
Independently and reliably work on agreed Safety & Security actions;
Strike a balance between keeping a good overview and paying good attention to detail;
Ensure integrity of Safety & Security systems, guidelines and documents;
Prioritize and organize own work in line with agreed Safety & Security priorities;
Communicate confidently and clearly with various audiences both verbally and in writing;
Read and understand written English and speak basic English.
About the job
In this role you will protect IKEA's co-workers, customers and assets from preventable loss, injury or illness within the unit. You will be valued business partner that drives for sustainable solutions, improve the profit for the unit in balance with IKEA's intended level of Safety & Security. Also, you assess and manage risks, influence the managers and co-workers within the unit, so that a risk-aware culture in IKEA is established. By doing those things, you will ensure compliance with IKEA Group Risk Manual, IKEA Rules and Guidelines and national/local legal demands.
About the assignment
In this role, you will be a part of the Business Navigation and Operations Department within the IKEA store and you will be responsible for:
Taking risks in a compliant and responsible way so that risk management becomes an integral part of our IKEA management style;
Providing support to the various levels of management to:

ensure a healthy, safe and secure environment for visitors, customers and co-workers
strengthen the IKEA brand and protect our assets
maintain an overall risk-aware and control culture
maintain compliance with internal IKEA and external legal demands

Ensure a safe and secure environment for co-workers and customers through training, audits, inspections and follow up. This also include that all safety and security systems are fully functional at all times to meet IKEA standards and national/local legal demands;
Meet IKEAs intended level of Safety & Security by achieving positive results during SecCheck (Security audit) and insurance inspections;
Co-ordinate with the unit Emergency Response Team and management for the handling of any emergency cases and provide appropriate action according to the IKEA Emergency Response rules;
Complete incident reporting and logging into IRS (Incident Reporting System). Monthly analysis of incidents trends, reporting to management and departments of trends, investigation of cause of trends;
Maximize the unit's profit by working for less operational surprises through managing insurance reports and claims, reducing fraud, securing and protecting IKEA assets;
Improve Sales and Market Capital results by partnering with business unit stakeholders to ensure inventory accuracy, effectively preventing theft and managing peak traffic;
Be accountable for investigation of internal and external incidents and recommending resolution and revision of routines as necessary;
Work in partnership with the Management Team regarding sensitive issues, including but not limited to, harassments, co-worker misconduct, information security and lawsuits;
Work together with the Country Risk Manager to ensure IKEA standards, Risk Management frameworks as well as legal demands are followed.
IKEA South East Europe is an exciting and empowering region with great growth agenda in all countries – Croatia, Romania, Serbia, Slovenia and Ukraine. We currently operate 6 stores with almost 3.000 co-workers. We strongly encourage and warmly welcome applications of people of all cultures, backgrounds and experiences because we believe that diversity in IKEA makes us stronger.
Join IKEA SEE now and apply for the position online in English.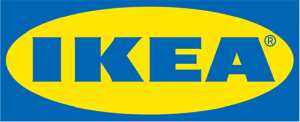 IKEA Srbija d.o.o.
Prešli smo dug put od trenutka kad je 1943. godine Ingvar Kamprad osnovao kompaniju IKEA. Od sitnog švedskog biznisa, gde su se proizvodi prodavali putem kataloga, IKEA je postala jedan od najpoznatijih svetskih brendova za uređenje doma. Robna kuća IKEA Beograd Istok otvorena je 10. avgusta 2017. godine. U svom asortimanu robna kuća ima oko 9.500 funkcionalnih i pristupačnih proizvoda za uređenje prostora i doma po cenama toliko niskim da ih može priuštiti većina građana. Kompanija IKEA…
Više o poslodavcu