Sales Manager
Beograd
23.04.2019.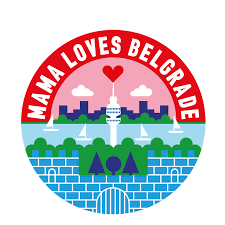 Mama Shelter BELGRADE
Sales Manager
Belgrade
Come join the lively, spirited family of MAMA Shelter! Founded in 2008 by Serge Trigano and his sons Benjamin and Jérémie, MAMA is a place for people of all ages, countries, cultures and ethnic backgrounds to come, gather and connect. Be a part of the magic that is MAMA!
We are currently looking for Sales Manager who possess drive, charisma and warmth to join our team. As a part of the MAMA family, we want you to bring your unique essence to MAMA and give our guests an individualized, personal experience beyond the hospitality norm.
Job Description
The Sales Manager for Mama Shelter BELGRADE is responsible for driving the sales activities of the hotel in both the Rooms and Food and Beverage operation, while providing support towards the achievement of maximum profitability and growth in line with MAMA's vision and values and assisting in the execution of sales plans and strategies to expand the customer base.
The Sales Manager reports directly to the Director of Sales with additional reporting responsibilities to the General Manager.
Essential Duties and Responsibilities
Increases the sales of Mama Shelter's hotel and Food and Beverage operations while reaching targets and goals
Establishes, maintains and expands the customer base
Prospects new customers and creates customer loyalty
Canvasses customers by phone and organizes site inspections on property
Increases business opportunities through various routes, by targeting all markets (leisure, entertainment, corporate)
Adheres to budgets and prepares monthly/revenue/expense forecasts. Assists in all front office financial operations,including group billing, verifying rates/discount, daily sales reconciliation, petty cash and room inventory controls
Boosts awareness of Mama Shelter in BELGRADE and on the market, be present during the main local events
In charge of welcoming celebrities, VIPs and key accounts representatives
Assists in managing competitive intelligence and local benchmarking
Compiles and analyzes sales figures
Collects customer feedback and guest survey
Maintains accurate records of all pricing, sales and activity reports
Provides timely, accurate, competitive pricing to maintain maximum profit margin
Controls expenses to meet budget guidelines
Skills/Qualifications
Previous experience in sales in a high volume hotel or restaurant
Minimum of 3 years of sales experience on relevant or same position
High school diploma/College preferred
Must possess excellent oral and written communication skills and good knowledge of English language. Additional language proficiency is a plus
Good computer skills
Ability to anticipate needs and wants of guests while balancing business needs of the Company
We need you to be passionate about your job, outgoing, to love working with people and appreciate your team the most. You are prepared to work in a creative and dynamic environment for flexible work hours including evenings and weekends because you want to be there for the guests.
Apply electronically with your resume. 

Deadline for applications: 23.04.2019.
Mama Shelter Belgrade
Mama Shelter creates and choreographs lively accommodation and restaurant facilities on a daily basis. It already boasts 12 restaurants and over 800 employees in 11 cities and 6 countries (France, SAD, Brazil, Serbia, Czech Republic, England) !It was created in 2008. by the Trigano family and its strategy is one of deployment in city-center addresses. MAMA is a place for people of all ages, countries, cultures and ethnic backgrounds to come, gather and connect. Mama Shelter offers its customers…
Više o poslodavcu