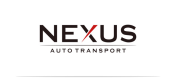 Have you ever dreamed of working from your own place with your own pace while making money and developing your communicative skills?
We are a transportation company in the USA. We are currently looking to expand our team with sales driven, dynamic and energetic individuals who are confident, communicative and hungry for money.
We offer a fantastic opportunity for anyone looking for personal development and a successful career in the Sales Industry.
Sales Representative With English
Work from home
Job description:
Contact new prospects to present and promote the company's services and benefits.
Build relationships with new customers.
Follow up our specific sales process.
Required skills and experience:
Intermediate computer skills.
Fluent in English. Certificate in English, learning course or diploma from a language school would be a privilege.
Energy and positive attitude.
Experience with customer interaction/ sales processes.
Great communication skills.
Salary and benefits (what we offer):
Professional training provided.
Young dynamic and positive environment.
Working from home, flexible schedule.
Base salary + high commissions structure. Minimum $900/month (90.000 RSD) Top sales agents earn $1400+ /month (140.000 RSD+).
Working hours:
Early shift and late shift. Business hours 7am-7pm CST USA.
Think you have what we are looking for? Apply now!
If you believe you are the best candidate for the position – send us a CV in English together with a cover letter stating why we should chose you.
Successful candidates will be further contacted for a phone interview to prove their usage of English. Due to the amount of applications that we receive, we might not be able to send feedback to all applicants.
All applications will be treated with strict confidentiality.
Deadline for applications: 23.02.2019.