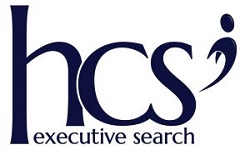 Human Capital Solutions Executive Search d.o.o. (www.humancapital.co.rs) is a specialized HR company with major business in executive search and candidate selection. We have more than sixteen years of work experience in partnering with multinational companies in delicate headhunting assignments.
Our Client is an international renowned company from the construction industry supported by its own production, storage and commercial placement of products. In order to further strengthen their Serbian market position, we are searching for a devoted and proactive Candidate for a position of:
Sales & Technical Support Specialist
- Belgrade -
Ref. No. 8433
Job description:
The main and most important role of STS is to provide complete sales and technical support to sales management, respecting internal procedures, deadlines, timely and adequate communication of technical and sales data towards the clients and the internal team (doing offers, calculations, technical and sales product information, ordering process, preparation of technical data for installation, delivery documents).
Responsibility:
Offer modeling (linking internally responsible stakeholders, timely and accurately providing basic inputs on commercial, technical and logistic aspects)
Reading and drafting simple technical drawings and processing project design calculations
Active monitoring of competition and market trends
Project document administration
Logistic/technical & invoice administration management
Offers and Project status follow-up
Requirements:
Technical background mandatory (Preferably university degree or qualified by experience high school technician)
AutoCAD (Basic knowledge)
English (Mid-advanced level)
Strong PC skills
General skills:
High organizational skills, dedicated, cooperative
Has affinity to handle commercial tasks
Customer oriented
Ability to independently and proactively deliver on the set assignments
High corporate culture standards; High respect for team members and motive for team success
If you believe that, you are the right person for this position and you feel confident with the listed responsibilities and requirements, please send your CV document electronically.
Deadline for applications: 08.02.2020.