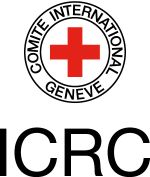 The International Committee of the Red Cross (ICRC) is a neutral, impartial and independent humanitarian organization that works to protect and assist people affected by armed conflict and other situations of violence. To find out more about ICRC mission and its activities visit www.icrc.org
The ICRC has a Digital Learning Production Centre (DLPC), attached to the support structure based at ICRC Belgrade Shared Services Center (BSSC).
The Digital Learning Production Centre is working closely with the ICRC Learning and Development Division in producing Digital Learning Resources like micro-learning modules, responsive modules, tutorials, short animations, training videos, etc.
The BSSC is looking for a suitable candidate to fill the following position:
SCRUM MASTER
(Location Belgrade)
He/she will work with the Development Team to develop Digital Learning material in the most efficient way.
MAIN TASKS
Acting as a Servant Leader to help the Product Owner, the Development Team and the Organization to understand Scrum theory, practices, rules and values
Supporting the Product Owner to understand the need and making clear requirements
Coaching the Development Team in self-organization and cross-functionality
Promoting the tools to organize Sprint Planning meetings, Product Backlog review and collaboration between the Product Owner and the Development Team
Facilitating scrum events and help to schedule additional meetings, demos and decision-making processes to ensure quick inspection and fast removal of impediments
Ensure the team abides by the SCRUM rules and guidelines
Encourage the timely completion of tasks in a cost-effective manner and ensure top quality results
Facilitating discussion, decision making, conflict resolution and collaboration
Coaching the Scrum Team in an organizational environment in which Scrum is not yet fully adopted and understood
Organize and facilitate Scrum workshop as needed
REQUIRED PROFILE
Minimum 2 years' experience in the Scrum Master role
Scrum Master certification
Experience working with dynamic, highly collaborative teams, requiring close consultation and coordination
Experience working with remote teams an asset
Excellent verbal and written communication skills in English language
Good skills and knowledge of servant leadership, facilitation, situational awareness, conflict resolution, continual improvement, empowerment, and increasing transparency
Experience using leading Scrum/Agile tools, and Microsoft Office applications
Experience working with Digital Learning Product would be an advantage
Knowledge on Learning technologies would be an advantage
WHAT WE OFFER
A work and progressive professional development in an exciting international humanitarian environment
An Agile working environment with opportunities to explore and contribute in various tasks and responsibilities
An inspiring opportunity to practice your profession in a multicultural organization
Stimulating benefits package
If you are interested in this position, please send us your CV and Motivation letter exclusively in English.
Only short listed candidates will be contacted.
Deadline for applications is 20.12.2018.