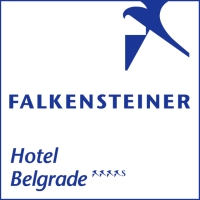 We are looking for a:
Senior Accountant
Belgrade
As a Senior Accountant, your role will include key responsibilities such as:
Bookkeeping, control of bookkeeping documentation and documents before posting;
Calculation and posting of payrolls and all fees regarding payrolls, sick leave;
Determining and adjusting financial liabilities and receivables;
Monthly VAT return and submitting of all tax forms;
Control of calculated VAT and compliance of the tax records of outgoing invoices with the general ledger;
Calculation of costs.
Requirements:
Bachelor degree in Economics, Accounting, Finance or related fields;
Minimum 5 years of relevant work experience;
Knowledge of the legislation regulating the performance of the accounting function;
Knowledge of international accounting standards and frameworks,
Excellent computer skills (MS Office);
Excellent command of written and spoken English;
Systematic and analytical, team spirit, good organizational skills, efficiency and responsibility in the work.
Independence in the work, as well as in the team.
Our Benefits:
Dynamic work environment;
Possibility of personal development;
Work in a challenging and pleasant environment;
Variety of training and further development opportunities within our in-house Falkensteiner Academy;
Enjoy your holiday in the best hotels to special employee conditions.
Deadline for applications: 23.01.2019.