Senior Controller IT & Facility Management
Beograd
20.10.2020.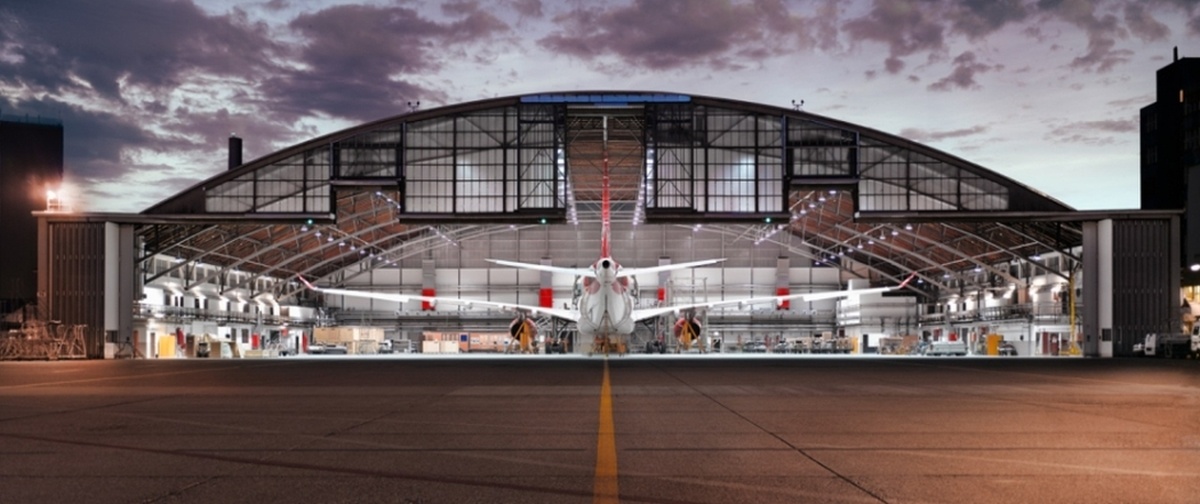 Join us in our Excellence Center in Belgrade!
Headquartered at Zurich Airport in Switzerland, SR Technics is one of the world's leading independent providers of technical services for the civil aviation sector. It provides services to about 500 airline customers through an extensive network of international operations and sales offices in Europe, America, Asia and the Middle East.
Part of SR Technics' vision is to have a global footprint that brings SR Technics closer to our customers wherever they are in the world, with the right services and know-how in the right place.
Senior Controller IT & Facility Management
A Senior Controller will drive the monthly closing & reporting cycle with high attention to data quality. She/He will maintain and improve a controlling system that provides reliable and detailed analysis and forecast of IT & Facility Management results. The position holder will support the preparation of Budget and Business Plan to provide Management with insightful and appropriate financial information as the basis for decision making.
The role holder needs to understand IT concepts like licenses, cloud pricing and other IT specific costing models to support the management of IT costs but also to make the right financial decisions for the future.
Your responsibilities:
Deputize the VP Controlling in certain tasks
Support the budgeting & business planning process
Support the preparation of forecasts in a team effort
Conduct monthly reports and provide required analysis of financial results (e.g. project profitability, investment projects, working capital items)
Provide conclusive information suitable for recipients across levels and functions as basis for decision making
Support transparent and self-explanatory cost analysis and cost allocation keys for the Service Centre's cost structure
Drive continuous improvements of department workflows and analytics tools
Participate in supplier performance reviews and benchmarking exercises
Ensure consistent value flow in the ERP system form purchase requisition to supplier invoice
Support business cases, investment projects, funding decisions and TCO calculations
Conduct ad-hoc analysis/assignments
Your profile:
To fulfill this position successfully, your qualifications must include:
Master's in Business Administration, Finance, equivalent or higher
Minimum 5 years of relevant working experience in a financial function environment
Strong preference for candidates with Controlling experience in an IT business or department and Project Controlling experience
Fluency in English
Knowledge of German would be considered as an asset
Advanced level of Excel skills (VBA, database functions desirable)
SAP experience is a clear plus
Strong analytical and coaching abilities
Client and service focused attitude
Your chance:
An attractive position in a global and dynamic company in the aircraft maintenance business
Competitive employment conditions
Opportunity for professional and personal development
Thank you for your interest.
By submitting your application, you give your consent that all personal data you have submitted here may be processed by us for the purposes of the selection process in our company.
Please note that only candidates who meet the listed requirements will be contacted.
SR Technics Services d.o.o.
Ko smo mi?
SR Technics pruža usluge održavanja, popravke i remonta aviona, motora i avio komponenata (MRO) i sarađuje sa preko 500 avio kompanija, avio lizing kompanija i proizvođača originalne avionske opreme. Sedište kompanije je u Cirihu, Švajcarska. Više od 80 godina, SR Technics pruža izuzetan kvalitet usluga i efikasna tehnička rešenja, zbog čega smo vodeća globalna kompanija u ovom sektoru avio idustrije. Verujući u moć umrežavanja i sinergije, SR Technics gradi dugoročna partnerstva ... Saznajte više
Iskustva zaposlenih
"U kompaniji SR Technics Services radim od septembra 2018. godine. Trenutno vodim tim koji je deo Training Services odeljenja koji razvija moderna rešenja za obuku ljudi koji rade u avijaciji kao i inovacije ... " Pročitajte celo iskustvo
Beneficije
TRENINGE U ZEMLJI I INOSTRANSTVU, PROFESIONALNO USAVRŠAVANJE I RAZVOJ, KOLEKTIVNO ZDRAVSTVENO OSIGURANJE.
Više o poslodavcu