Senior DevOps Engineer
Beograd
22.10.2021.
ugovor
puno radno vreme
dostupno studentima
dostupno osobama sa invaliditetom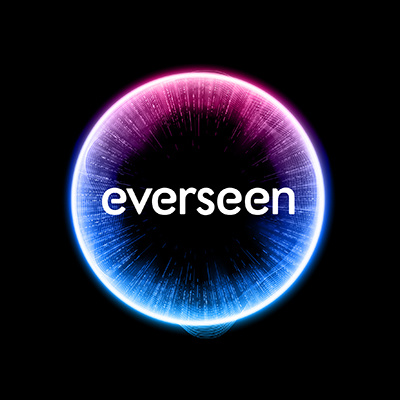 Senior DevOps Engineer
Belgrade
The world's largest enterprises rely on Everseen's AI-driven computer vision solutions to realize transformational outcomes at global scale. By delivering efficiencies throughout their entire value chains, we enable our customers to respond faster and with greater precision to market demands and day-to-day business requirements. For the largest retailers, this often means minimizing asset shrinkage, streamlining logistics and in-store operations as well as delivering a better customer experience.

At Everseen, we passionately believe that if you can see everything, you can fix anything. With innovation as our North Star, we are at the epicenter of a generational convergence of forces, such as AI, computer vision, edge, IoT, and 5G. We are uniquely able to maximize the combined potential to deliver solutions that unlock significant new business opportunities to drive radical value for our customers.
Our global DevOps team manages ocean of data flow that feeds Everseen's Computer Vision AI from thousands of stores containing hundreds of millions of products that leave stores daily across North America, Europe and Australia. If you are experienced with the below technologies, Everseen will offer you a place to continue to grow and a next level experience within a team that won Google award for the best tech innovation in Ireland in 2020 and Deloitte award for the fastest growing company in Ireland inthe period 2016.-2020.
Responsibilities
Understand, analyse, and automate processes happening within the DevOps department.
Conduct and design systems and system operations, while being mindful of performance requirements.
Improve current CI/CD pipelines.
Keeping the documentation fresh (articles, diagrams, data flows, etc.)
Collaborate on technical architecture and system design.
Enable system data collections: log files, application stack traces, thread dumps, etc. and deploying monitoring and alerting mechanisms over those collections.
Evaluates existing components or systems to determine new infrastructure requirements.
Authoring knowledgebase articles and driving internal knowledge sharing.
Key Qualifications
Strong background with the Linux ecosystem.
Good understanding of computer networks, VPN, Firewall, AD, etc.
Production experience with Docker and Kubernetes.
Bachelor's (or higher) degree in engineering.
5+ years on a similar position.
Experience with any automation tool (Ansible, Chef, Puppet, Terraform, etc.).
Experience with CI/CD tools (Jenkins, GitLab CI).
Excellent verbal, and written English.
Experience with any major cloud infrastructure provider (AWS, Azure, Google Cloud).
Bonus Qualifications
Experience with database maintenance.
Knowledge of virtualization environments (VirtualBox, KVM, etc.).
Everseen d.o.o. Beograd
Our obsession from day one has been and is to see the unseen. Processes are making or breaking businesses at this very moment. The challenge is to know where, when, how and by how much. Everseen solves this with its proprietary AI seenic.ai platform which can see processes in real-time and enables process shaping by influencing human behavior to achieve optimal performance. The technology is a combination of advanced machine learning, computer vision and neural networks driving Human Centric…
Više o poslodavcu