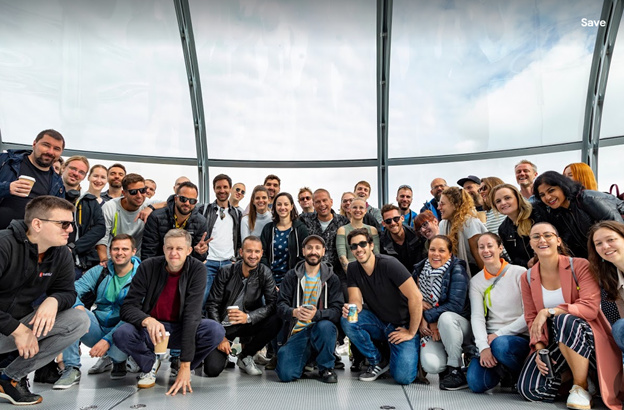 tutti.ch is an online classifieds site for buying and selling. It was launched in 2010 by the Norwegian media house Schibsted and acquired by Swiss media TX Group in July 2015. With more than 10 million monthly visits, tutti.ch is the biggest marketplace in Switzerland. tutti.ch is a part of TX Services.
To expand our tutti.ch Belgrade Team at our TX Services site in Belgrade, we are currently looking for a smart, talented and dedicated
Senior Frontend Engineer
Belgrade
You'll be part of a group of 6 Engineers, that started its journey 2 years ago and is still growing. Besides Belgrade we also have an office in Zurich, and a few more remote developers across Europe. Together, we build our apps for tutti.ch and there are no borders between us!
Our tech stack
We pride ourselves with modern tools and great developer experience.
Our daily bread & butter are:
React.js with Redux
React testing library, Jest, Enzyme and Cypress for testing
Node.js for Server-Side Rendering
Webpack for putting everything together
Your responsibility
You will work as part of a cross-functional product team with colleagues from Android, iOS, Backend and more. Our team in Belgrade ships business critical features and commits code to more than 150k daily active users.
Share full responsibility of our codebase. If you touch a component, you always leave it in better shape than it was before. We like to challenge the status quo, new ideas and solutions that improve our product, performance or developer experience are always welcome.
You will also be part of the Web Frontend Guild, where you'll be encouraged to suggest improvements to our codebase, do code reviews and do pair programming sessions to share knowledge.
Your profile
In-depth Javascript knowledge
Experience with CSS3. When we say Flex, you say box!
Experience in writing unit, integration and e2e tests with modern frameworks
Attention to detail and a proactive attitude
Our Offer
Be a part of establishing a Swiss based subsidiary - TX Services in Belgrade
Competitive salary and a variety of fringe benefits
Great equipment
International team and working environment of talented and fun people
Personal further education, as well as regular international travels
Opportunity to grow both professionally and personally in a stimulating environment
Excellent work-life balance
Family friendly environment
Flexible home office policy
Paid traveling to Zurich
Deadline for applications: 28.02.2020.