Senior Full Stack .NET Developer
Novi Sad
19.12.2020.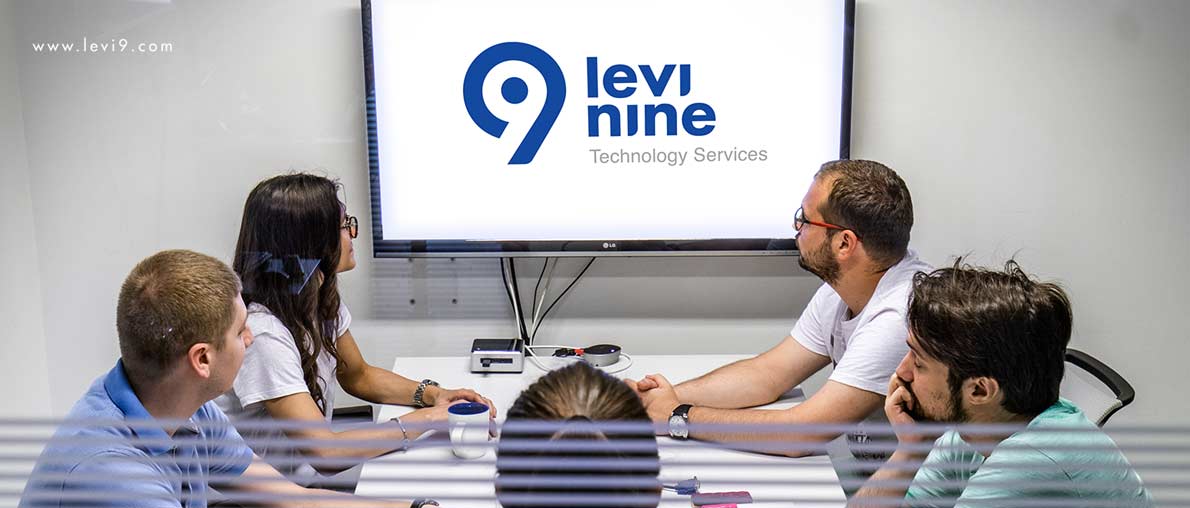 Levi9
is 900-strong Dutch IT service provider with three Delivery Centers in Central and Eastern Europe. We partner with clients from an eclectic array of industries, ranging from digital marketing and sales, over transportation services, banking and ISVs to TV production. We make an impact on business with technology by taking an initiative and being proactive in delivering results. Only if everybody is willing to be transparent and share their knowledge, we will be able to get the insight we need. Strongly committed to our people, that is who we are. Join us, grow with us and have fun becoming a part of our successful story!
We are looking for a
Senior Full Stack .NET Developer
Novi Sad
Job summary / Short role description:

You will be part of large international team responsible for design and development of cloud based solution hosted on Azure platform. Web applications and microservices are built using latest technologies around Angular and .NET stack and managed by Kubernetes orchestrator. Team is organized by Scrum/Agile development methodology and embraces the culture of collaboration, learning and self-improvement.
What are we looking for?
- Knowledge of .NET framework and C# programming language – 5+ year of experience
- Knowledge of Angular or React JavaScript frontend framework
- Knowledge of OOP concepts and design patterns
- Knowledge of web programming – ASP.NET Core
- Experience with MS Azure or any other cloud platform is a plus
- Experience with Docker and Kubernetes is a plus
- Experience with HTML, CSS, JavaScript, JavaScript frameworks is a plus
- Experience with SQL and NoSQL databases is a plus
- Experience with .NET core is a plus
- Experience with CI/CD frameworks
- Ability to work in an international team with international customers
- Good verbal and communication skills in English
- Open-minded
Responsibilities
- In accordance with company coding conventions, approved designs and project standards, performing qualitative coding, code commenting, debugging, bug fixing, testing and unit-testing, and other supplementary related activities
- Following the agreed team or project processes and procedures
- Working with the Project Manager and Quality Assurance representative to estimate new system issue resolution or package implementation efforts.
- Writing technical design specifications, participating in design reviews and providing input to the design recommendations.
- Performing unit and integration testing of the application and identifying, troubleshooting and solving application code-related issues
What we offer?
- Fully remote work during COVID-19 pandemic
- Permanent employment
- Working on complex systems development
- Opportunity for creative and independent work in an international working environment
- Personal development plans, mentoring program, trainings, education and certifications
- Adjustable start of your working day and optimal workload
- Great colleagues, open, informal and fun atmosphere
- Private health insurance, paid sick leave
- From 23 to 30 days of holiday per year, depending of the time spent in the company
And much more when we get back to office-life!
- Business travel opportunities
- Game room for fun
- Company parties and team buildings
- TechLab9 for researching purposes
- Garage for your bike
- Relocation package if you are moving to Novi Sad
Join the magic number!
Deadline for applications:
19.12.2020.
Levi9 Technology Services
 Jula 1994. godine kometa je udarila u Jupiter i omogućila da se po prvi put posmatra direktan sudar dva objekta u Sunčevom sistemu. Udarivši u Jupiter, kometa Shoemaker–Levy 9 izazvala je eksplozije jače od ukupnog nuklearnog arsenala na Zemlji i ostavila za sobom kratere prečnika Zemlje. Sa vizijom uticaja sličnih razmera na IT tržište, aprila 2005. godine osnovana je kompanija Levi9 Technology Services. Levi9 je servisna kompanija koja pruža usluge razvoja, implementacije, održavanja i testiranja softvera ... Saznajte više
Iskustva zaposlenih
"Miroslav Radujkov, Java TL & Department Manager


U kompaniji Levi Nine zaposlio sam se početkom 2008. godine, kao Junior Java Developer. Od samog početka imao sam privilegiju da radim na ... " Pročitajte celo iskustvo
Beneficije
OBEZBEĐEN PARKING
HRANA I PIĆE
TIMSKA DRUŽENJA
ZABAVNI SADRŽAJ
WELLNESS
SPORT I REKREACIJA
RAD OD KUĆE
GODIŠNJI ODMOR I SLOBODNI DANI
FLEKSIBILNO RADNO VREME
OBUKE, KONFERENCIJE
EDUKACIJA, PROFESIONALNI RAZVOJ
DOBROVOLJNO ZDRAVSTVENO OSIGURANJE
Više o poslodavcu