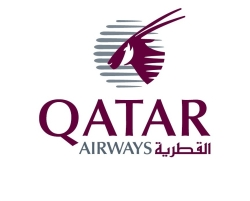 Senior Internal Auditor
Doha, Qatar
Qatar Airways
Welcome to a world where ambitions fly high.
From experienced pilots to dynamic professionals embarking on new careers, Qatar Airways is searching for talented individuals to join our award-winning team.
We take pride in our people—a dynamic and culturally diverse workforce is essential to why we are one of the finest and fastest growing airlines in the world.
We offer competitive compensation and benefit packages.
A fantastic and rewarding opportunity has become available to work in the Internal Audit team of Qatar Airways.
The position will focus on the conducting of operational and financial audits of various entities within Qatar Airways Group. The position will report directly to the Manager, Internal Audit (IA), indirectly to the Vice President of IA, and will assist with the planning, execution, and reporting of internal audits.
Responsibilities:
Assist with the execution of financial, operational or other audits and special projects as required.
Supervise IA personnel, as required.
Survey and gain preliminary understanding of the function or activities to be audited and assist in developing scope and methodology for audit.
Prepare audit programs / develop audit steps and perform the required audit tests.
Keep IA Management informed of the status of audits in progress and any potential problems or significant audit findings as they arise.
Prepare a list of audit issues throughout the audit and constructively discuss with local management to validate each issue.
Provide written documentation of all audit issues to local management during interim status meetings and closing meeting.
Prepare a draft of the audit report and send to local management for documenting their action plan to address each issue.
Constructively work with management to identify areas for improvement, collectively agree upon appropriate corrective actions and monitor progress.
Assist Manager, IA with developing strategies to improve internal controls and minimize risk.
Contribute to IA Management strategy to develop, sustain, and continuously enhance the image and perceived value of the IA.
Perform other department duties related to the position as directed by the head of the department.
Qualifications / Skill Set
Bachelor's degree.
CA / CPA / ACCA or CIA certificate highly desirable.
5 years' experience in corporate audit, business process consulting and/or public accounting involved in operational/financial audits; commercial airline experience a big plus.
Sound track record of accomplishment.
Excellent oral and written communication skills, strong analytical skills, ability to maintain composure under pressure, and a proactive approach to problem-solving and the overall execution of job responsibilities are all essential qualities necessary to be successful in this position.
Systematic, disciplined approach.
A team player and ability to interact with all levels within the company.
Note: you will be required to attach the following:
Resume / CV.
Copy of Highest Educational Certificate.
Position will be available on site Poslovi.infostud.com until 20.02.2019. and on Qatar Airways site until 28th of February.