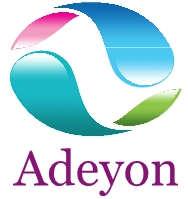 Senior Java Developer
Work from Home
We are a North American company who specializes in finding top talent across the world and matching with our clients. We work with clients who provide software solutions for translating complex & specialized data into an Industry standard format.
Do you have a knack for solving complex technical issues and a way with data? Do one or more of the following sound familiar?
You know the differences between multithreading, concurrency and parallelism.
You know the JVM well, you can write robust and high-performance Java applications
You use Java 8 features like lambdas and Streams to rewrite patterns
You use unit testing best practices which lead to higher quality code
You have a desire to improve code and tune database performance
You like working from the comfort of your home and online collaboration
You like flexible working hours
You are fluent in English verbally and orally
If so, we may have just the opportunity for you.
As a Senior Java Developer, you will not only assist our customers with their particularly complex issues, but also play a critical role in elevating the application offering. You will build strong cross-organizational relationships as a means to lead projects that improve the development, functionality, and implementation of software solutions. You will write software for deployment on both Windows and Unix platforms. You will develop both graphical user interfaces and batch software solutions. You will write software used as stand alone applications, web Applets, and remote process servers. The Senior Developer will write software that interacts with multiple versions of both MS SQL Server and Oracle. You will develop software that interacts with and calls other applications, such as email, Weblogic, Crystal Reports, and Adobe. You will optimize applications deployed across low bandwidth and/or high latency networks. You will convert applications from 2-tier to multi-tier. You will work with multiple XML specifications. The Senior Developer will work with object-oriented principles such as inheritance, polymorphism, refactoring, and encapsulation.
General Qualifications
Strong analytical skills and statistical background is an asset
A self starter with a 'can do' attitude, and desire to grow programming skills
Highly flexible with proven ability to handle multiple tasks and a willingness to take on new tasks
Driven to meet deadlines and deliver quality work
Ability to work independently and part of a team
Additional Required Experience
Minimum of 5 years programming experience in Java
Minimum of 5 years work with MS SQL and Oracle databases
Product deployment on both Windows and Unix platforms
Source code versioning software
Internet and WAN software deployment
Report writing tools such as Crystal Reports or SSRS
We offer:
Full time job
Top quality working environment and team support;
High autonomy in the work and decision-making;
Work from home
Premium income based on mutual success;
Balance between work and personal obligations through normal working hours and extra care for their employees.
Deadline for applications: 23.02.2019.