Oglas dostupan i osobama sa invaliditetom
Oglas dostupan i studentima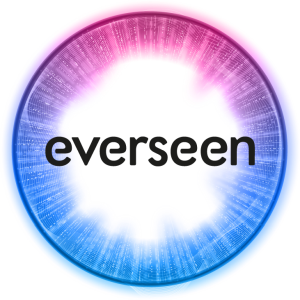 Senior Node.js Developer
Belgrade
Our obsession from day one has been and is to see the unseen.
Processes are making or breaking businesses at this very moment. The challenge is to know where, when, how and by how much.
Everseen solves this with it's proprietary AI timi.ai platform which can see processes in real-time and enables process shaping by influencing human behavior to achieve optimal performance.
The technology is a combination of advanced machine learning, computer vision and neural networks driving Human Centric AI automation. Our solutions are used by 5 of the World's top 10 retailers to decrease errors during checkout in real time.
The company is headquartered in Ireland and it has established an AI Research and Development Center of Excellence in Belgrade.
We are looking for a Node.js Developer responsible for managing the interchange of data between the server and the client facing apps, and also between components in our cloud infrastructure. Your primary focus will be the development of server-side logic, design and implementation of high performace communication between components, integration with databases and other data sources, ensuring high performance and high availability.
Responsibilities
Design and implementation of low-latency, high-availability, and performant applications
Writing reusable, testable, and efficient code
Build libraries for future use
Implementation of security and data protection
Optimize applications for maximum speed and scalability
Integration of data storage solutions (including, but not limited to: ElasticSearch, MongoDB, MySQL, Redis)
Design and implementation of RESTful APIs
Write unit and integration tests
Write and maintain CI/CD integration scrips (Docker, Jenkins)
Collaborate with other team members and stakeholders
Skills and Qualifications
Strong proficiency with JavaScript
Knowledge of Node.js and frameworks available for it (eg. Express, StrongLoop)
Understanding the nature of asynchronous programming
Strong understanding of JavaScript, its quirks, limitations and workarounds
Solid understanding of standard network communication protocols (HTTP, WS)
Experience with writing and maintaining RESTful APIs
User authentication and authorization between multiple systems, servers, and environments
Knowledge of HTTP authentication protocols (basic, OAuth, JWT, SAML)
Integration of multiple data sources and databases into one system
Experience working with multi-tiered architectures and microservices
Using CI/CD platforms (esp. Jenkins)
Implementing unit tests
Proficient understanding of code versioning tools, such as Git
Basic grasp of Docker
TypeScript knowledge and experince is a plus
C++ programming experience is a plus
Experience writing Node.JS native modules is a big plus
Basic understanding of front-end technologies, such as HTML5, and CSS3 is a plus
Deadline for applications: 30.03.2019.